Fun Contests
Enter for Prizes and Free Stuff
Challenge your creativity and skill by entering some fun contests. Not creative? Try an internet scavenger hunt or a random questionnaire. You've got nothing to lose, but you could WIN!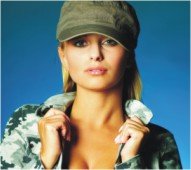 MODEL SEARCH
We are looking for The New "Face" of 
Models Fashion Advice.
Contest is open to guys and girls 
ages 13-24.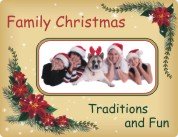 Family Christmas Traditions and Fun Contest
HALLOWEEN CUTEST BABY PHOTO CONTEST 

Submit Your Cutest Baby in Costume Photos 
for Your Chance to Win Great Prizes! 

Contest is open to anyone 18 years and older.
HALLOWEEN INTERNET SCAVENGER HUNT
Complete an internet scavenger hunt to receive 
a free Halloween Pencil Puzzles Ebook. 
Ebook includes a Halloween word search, maze, word scramble, and trivia, as well as a fun matching scarecrow game.
Join in on Party Chats at Diva Girl Parties and Stuff Facebook.