Ladies Sorority Sleepover
by Angie Watts
(Carterville, Il USA)
I am in desperate need of fun games for a bunch of party poopers. Some ladies don't drink, some are pregnant and don't drink.....but others (like myself) wanna have a blast! Any help would be appreciated.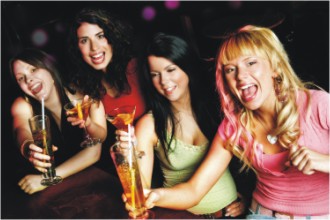 Ladies Sorority Sleepover Response:
Hey Angie!
Couldn't you create a cocktail and mocktail bar, so all the ladies could enjoy exotic drinks whether or not they want any alcohol? If you can afford it, throw in a chocolate fountain... deliciously fun!
I assume you will be staying at one location and I assume it will be at someone's home. If I am wrong on that please clarify in the comment box below. It will make a difference on how I answer your question.
Also, please give me an idea of how conservative or unconservative you would like the games to be.
Wendy