12th Birthday Girly Girl Party
by Nandini Khanna
(Dubai, UAE)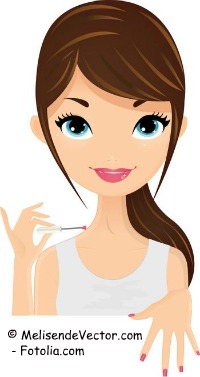 Girly Girl Manicure
On my friends 12th birthday she had a girly girl party.

Since I live in Dubai, the holidays are on Fridays and Saturdays.

We were five girls, so on Friday afternoon we all went to see a 3D movie.

After the movie was done at about 5pm, we all went to beauty parlour. When we were there the ladies washed and styled our hair. They even did are nails.

Once we got home we had snacks and drinks.

My friends had already brought their best and most fashionable clothes so we all changed and we started a fashion show.

At the end of the fashion show we all got sashes. On the sashes there were various award names like Best Dressed, etc.



Reply:

What a great girls day out. And how fun to have the sashes for a keepsake of the party.

Did you make the sashes yourself or did you buy them?