Contact Us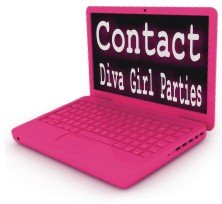 Do you have a comment or a question... a suggestion or a compliment... an idea or a request?

Are you looking for information related to girl parties that you were unable to find on this site?

Fill in the form below and click on submit.

We enjoy hearing from you and appreciate you taking the time to contact us!




Your e-mail will never be shared with anyone


Feb 05, 21 02:31 PM

Host a Super Bowl party with great food, games and friends. Add our Super Bowl trivia questions and icebreakers, and get everyone's game predictions pre-party.

Feb 24, 20 03:36 PM

This Tale of Peter Rabbit right left game is fun gift or prize giving. Read the story. Pass the prizes left or right. Great for school, parties, or Easter.

Feb 24, 20 02:07 PM

Use this Right Left Easter Game as a alternative way to exchange Easter treats and share the Bible Easter story. It's a great icebreaker for church parties and family Easter celebrations.