Contact Us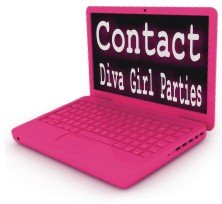 Do you have a comment or a question... a suggestion or a compliment... an idea or a request?

Are you looking for information related to girl parties that you were unable to find on this site?

Fill in the form below and click on submit.

We enjoy hearing from you and appreciate you taking the time to contact us!




Your e-mail will never be shared with anyone


Feb 12, 23 04:19 PM

Add an extra challenge to game day with this Super bowl picture puzzle rebus. Guess the names of 10 players from the Kansas City Chiefs and Philadelphia Eagles.

Feb 12, 23 04:16 PM

Host a Super Bowl party with great food, games and friends. Add our Super Bowl trivia questions and icebreakers, and get everyone's game predictions pre-party.

Nov 23, 22 03:29 PM

12 days of Christmas legend game based on lyrics used as a secret code to share faith and avoid persecution. Match each gift with its symbolic Christian meaning