Contact Us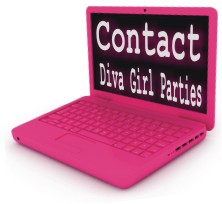 Do you have a comment or a question... a suggestion or a compliment... an idea or a request?

Are you looking for information related to girl parties that you were unable to find on this site?

Fill in the form below and click on submit.

We enjoy hearing from you and appreciate you taking the time to contact us!




Your e-mail will never be shared with anyone


Jun 30, 19 09:15 AM

Canada Day ideas to add fun and colour to your celebration.

Jun 25, 19 01:34 PM

Challenge friends and family with this July 4th songs trivia quiz based on patriotic lyrics. From traditional to modern, there's a song for every generation.

Mar 06, 19 02:06 PM

Host your best St Patricks Day party ever with these cool party games and activities.Challenge friends to a round of green trivia, write funny limericks, or play a right left leprechaun game.