Halloween Party Game Ideas
Halloween party game ideas to entertain your ghoul friends.  A new game will be added everyday till October 31, 2022, so check back often.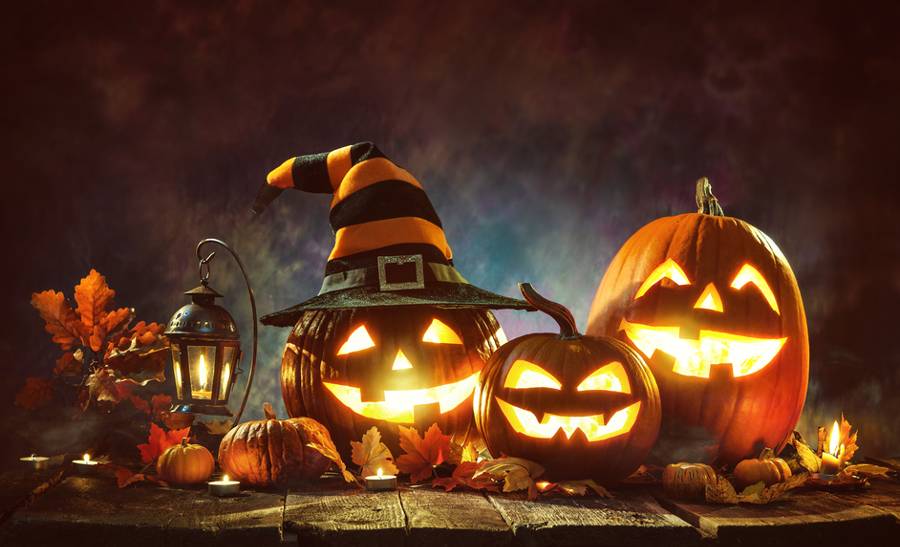 Halloween Left Right Games
NEW Legend of Sleepy Hollow Left Right Game - Gift passing game based on the classic story by Washington Irving. Free printable version of the game included.

Haunted Museum Left Right Game - Printable game available at Party Fun Printables.


Halloween Picture Puzzle Games
NEW Halloween Picture Puzzle Game - 12 images clues for 12 Halloween related words ranging from easy to moderately challenging.
A tin can plus a Russian doll = can + doll which sounds like candle. ANSWER: candle



Fun Halloween Party Door Prize Idea

Make a bowl of punch.
Add ice cubes colored dark purple or any dark color you can't see through.
Freeze a plastic spider In one ice cube.
Serve the punch to your guests.
The person with the spider wins the door prize.


Halloween Scavenger Hunts
Around Town Halloween Hunt Ideas
Halloween Clue Hunt - Host a spooky outdoor Halloween hunt with these rhyming Halloween clues. Play  after dark to make it extra fun.


Halloween Trivia
NEW Halloween Movie Trivia Game - Guess the spooky films from their synonymous titles. Free printable version of the game and answers included.
NEW Black Cat Trivia - A who am I style trivia game with free printable.
Witches Brew Trivia Game - Guess what cocktails the witches have brewed up. Printable game available at Party Fun Printables.


More Halloween Games
Ghost Story Mad Lib - You'll laugh out loud at the spooky stories you'll create by choosing random words and then adding them to the blanks in this Halloween game.

Halloween Family Feud Game - Survey says questions and answers with a Halloween theme.
NEW Halloween Pass the Gift Game Poem - Rhyming verse game for 10 or more players. A fun way to share treats and gag gifts at a Halloween party. Could also be played white elephant style.
NEW Halloween Ring a Bell Icebreaker - A list of scenarios to get guests talking and sharing. Best, most, etc. wins a prize.
NEW Would You Rather Halloween Game - Guests choose between two Halloween themed scenarios. Instructions and printable list, game cards,  and score cards included.
Jul 25, 23 02:35 PM

Fun and challenging baby animal name game. What baby animal names do these 15 image clues rhyme with? Challenge yourself and your party guests. Free printable game and answers.

Jun 27, 23 02:30 PM

Challenge friends and family with this July 4th songs trivia quiz based on patriotic lyrics. From traditional to modern, there's a song for every generation.

Apr 26, 23 04:28 PM

Guess the Princess from an image of something they are associated with like a chameleon for Rapunzel or a pea for Princess Daria. Printable game with answers.