At the Beach
by Chelsea
(Berryhill, Ok)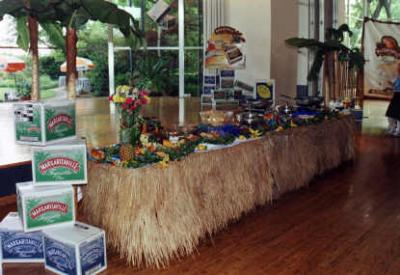 Beach Theme Party
For my beach party I had surf boards and flip flops hanging everywhere!

My cake was yellow and red and shaped like a surf board.

Everyone that came had to wear a bathing suit and flip flops or they couldn't get in. I had so much fun.

There was a pool in the back so people could swim if they wanted to!

I think the decorations were the best part of the whole party!

Have fun!