Black Light Party
by Rosalyn
(Hazleton, Pa)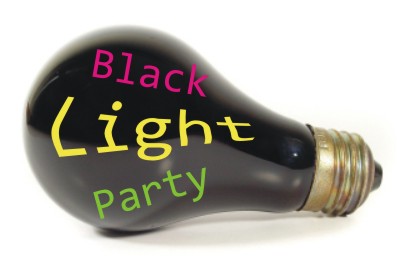 Black Light
For a Black Light Partythe only lights on in the house are black lights. Everything else that you need to see is outlined with glow sticks or black light paint, including the guests and host at the party.

We spiced up our Black Light Party a little with black light body paint and a fun game of twister. It became a tie-dyed extravaganza.

We had your basic college party games like flip cup and beer pong but the rims of the cups glowed along with the balls. It was a really good and interesting time.



Black Light Party Supplies and Glow Stuff