Blood Recipe
by Jim
(JuggleNow.com)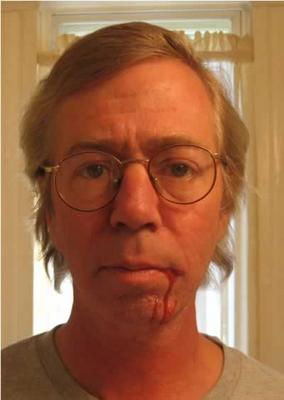 Blood Dripping from Corner of Mouth

What's Halloween without a little blood?! Here's a recipe to make your own. And it's harmless to put in your mouth too.

1 bottle (16 oz.) Karo Syrup (light corn syrup)
3 heaping tablespoons of creamy peanut butter
6 tablespoons of water
2/3 bottle (0.3 fl. oz. bottle) of red food coloring
5-6 drops of green food coloring
3 drips of blue food coloring

That's it! Mix it all up. It will take some time to mix in the peanut butter to get a smooth consistency.

The green and blue food coloring is important to give it a more realistic color than just the red. And the peanut butter helps give it a good, thick consistency.