Bridal Shower Design a Veil Game
by Amanda Summer
(Fort Worth, TX, USA)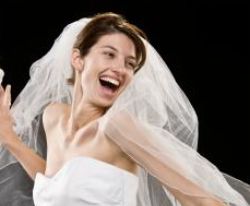 This is a fun game I saw at a recent bridal shower I attended. I don't know what it's called but for S&G's I'll call it "Design-a-Veil".

All the bridesmaids either pitch in some money or go to a local arts and crafts store and purchase 3 things; Toole, inexpensive headbands, and small decorations (i.e. little plastic gemstones, lace, glitter, super glue, etc...).

The maid of honor will announce that it's time to start the competition. With supplies in hand, all the guests start decorating their own veil. At the end of an allotted amount of time (say... 15 minutes) everyone will put down the decorations and the veils and the bride chooses a person to model all the veils.

The bride then picks the one she likes the best and the person who designed that particular veil is the winner and gets a prize.


More Bridal Shower Games:


Join in and write your own page! It's easy to do. How? Simply click here to return to Bridal Shower Games.
Nov 23, 22 03:29 PM

12 days of Christmas legend game based on lyrics used as a secret code to share faith and avoid persecution. Match each gift with its symbolic Christian meaning

Sep 23, 22 04:50 PM

Printable Would You Rather Halloween Game with fun either or icebreaker questions to get your party off to a howling start.

Sep 08, 22 12:25 AM

Printable Halloween pass the gift game poem for 10 players or more. Wrap enough treats and gag prizes to give one per guest or play the game white elephant style.