Canada Day Ideas
Canada Day ideas to create a festive "true north strong and free"  celebration space.


Canadian Flag Banner
Kids Press Magazine has the perfect free printable Canadian flag banner for Canada Day decorating.  I printed their flags and then glued them to fishing line. I hung them along our rustic coffee service area. A super easy and affordable way to dress up a small or large space for Canada Day.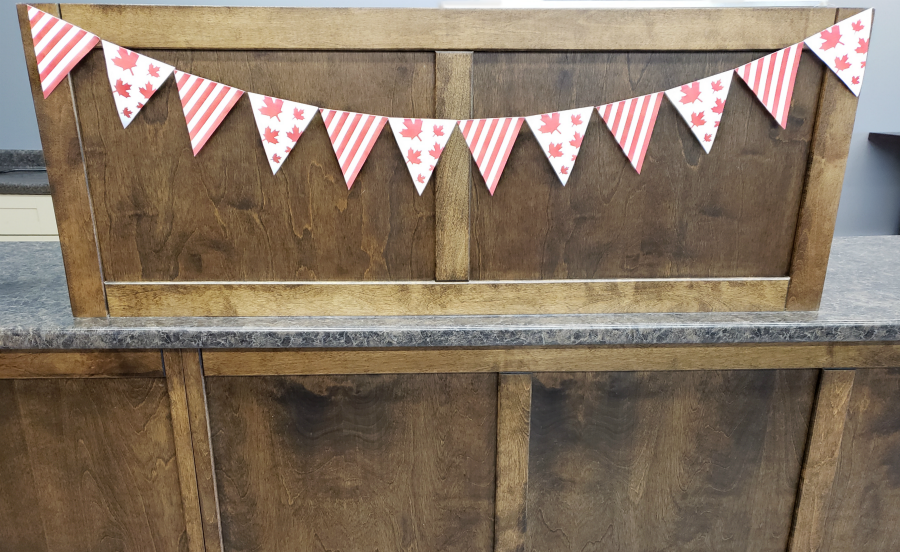 Printable Canadian Flag Pennant Banner

Supplies Needed:
Paper
Printer
Scissors
Fishing line or string
Glue stick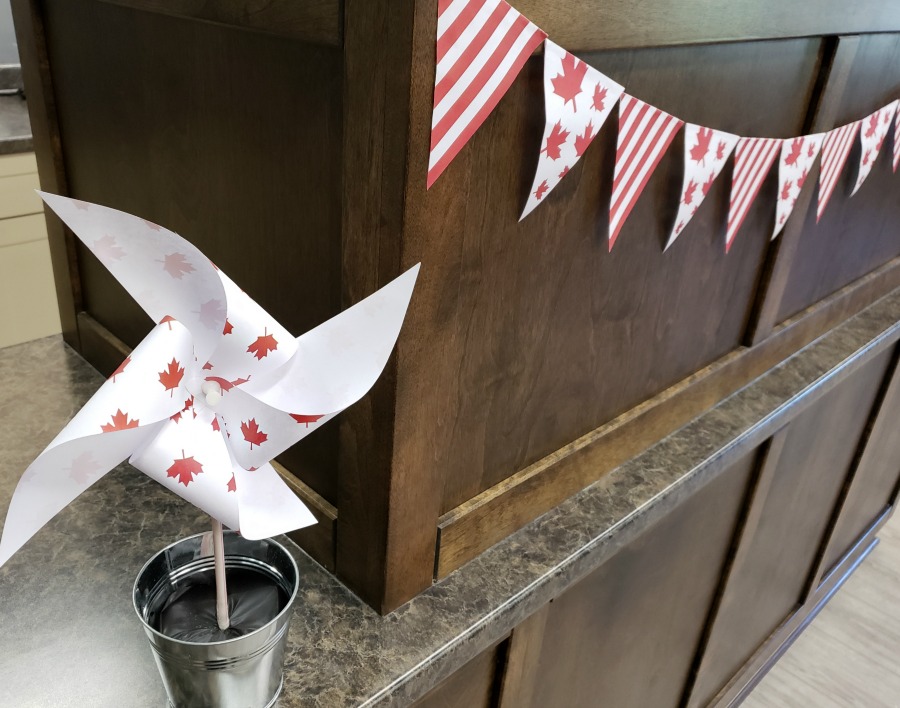 Canadian Flag Pennant Banner with Matching Pinwheel

Instructions:
Print as many Canadian flag pennants as you need. 
Cut out and fold on fold line
Cut fishing line or string to desired length
Glue pennants over wire
Hang your banner
Canada Day Pinwheel Centerpieces
There are loads of pinwheel templates available online, but the basic principle is to cut a square and then cut from each diagonal corner to about half an inch to an inch from the center (depending on the size of the pinwheel you plan to make).

You can use anything from wrapping paper to printed designs to make pinwheels. I've even used fabric pressed onto paper with fusible web. The skies the limit. 
Get your kids involved and have them colour or add stickers to plain paper or use any kind of element (plastic, fabric, foil, etc.) that can be flexed and glued to create a custom look that fits you, your event, and your venue.
Whatever you choose, pinwheels are so simple to make.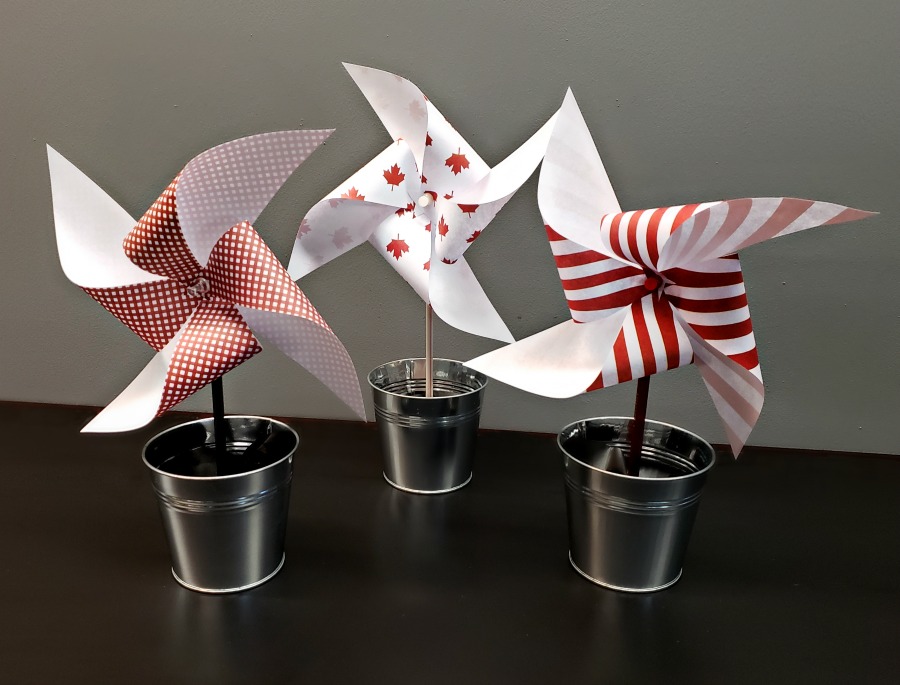 Canada Day Pinwheel Centerpieces

Supplies Needed:
Plain paper or pre-printed paper (my raw template)
Printer (if not using pre-printed paper)
Squares of red and white designs or anything distinctly Canadian to print
Glue stick
Thumb tacks
Pencils with erasers (preferably with a white, red, grey, or black exterior 

Side Note: I ran out of pencils and slipped white straws over skewers to use for the other pinwheel sticks I needed.


Floral foam
Something to cover the foam. I used circles of black plastic tablecloths, but I have also used shredded paper.
Nov 25, 23 03:52 PM

Printable left right Christmas game based on the story of Scrooge from A Christmas Carol by Charles Dickens. Read the story and pass gifts left and right.

Nov 20, 23 05:55 PM

A crazy Christmas scavenger hunt involves finding unusual Christmas items that have been set up in the hunt area ahead of time. Will your guests spot that Rudolph has a green nose, etc.?

Nov 20, 23 04:58 PM

Over a dozen Christmas scavenger hunts to celebrate the holiday season. Tons of fun Christmas treasure hunt riddles, clues and printable lists.