Dance on Friday the 13th
by Anna
(Alabama)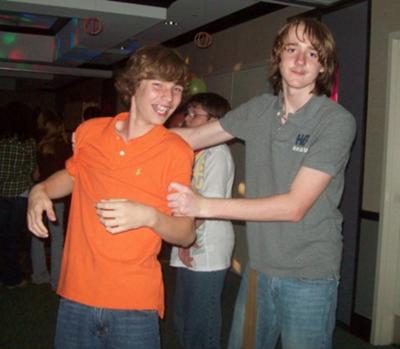 Just Pay Attention to the Decorations

One of my friends birthday was on Friday the 13th this year, and she always goes all out.

She had at it in a hotel party room, but you can also have it in a big backyard or basement or living room or something. In the spirit of the 13th she made everything glow in the dark, everyone got a glow necklace and it was decorated with all sorts of glow items.

Also, she had a DJ for dancing and food and cupcakes for everyone.

This party is such a great idea! It was the party of the year at our school, and everyone loved it!!
Join in and write your own page! It's easy to do. How? Simply click here to return to Party Themes.
Nov 23, 22 03:29 PM

12 days of Christmas legend game based on lyrics used as a secret code to share faith and avoid persecution. Match each gift with its symbolic Christian meaning

Sep 23, 22 04:50 PM

Printable Would You Rather Halloween Game with fun either or icebreaker questions to get your party off to a howling start.

Sep 08, 22 12:25 AM

Printable Halloween pass the gift game poem for 10 players or more. Wrap enough treats and gag prizes to give one per guest or play the game white elephant style.