Detective Theme Party
by McQuaid Chick
(USA)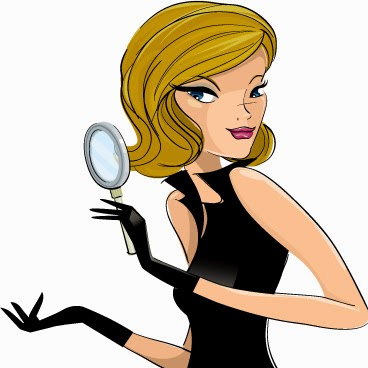 Detective Theme Party Girl
For our detective theme party we passed out character cards. My bff was the victim, my mom was the criminal, and I was the prankster.

My mom made us read off of our scripts and at first the victim (Courtney) blamed the prankster (Jessica), but at the end we found out the real culprit was the criminal (k8ecakes)!

She had to pay me and Courtney 100 K of monopoly money to get out of jail! :D

Need a mystery game?
Get murder mystery and non-murder mystery party games from Shot In The Dark Mysteries HERE!
Join in and write your own page! It's easy to do. How? Simply click here to return to Party Themes.
Nov 23, 22 03:29 PM

12 days of Christmas legend game based on lyrics used as a secret code to share faith and avoid persecution. Match each gift with its symbolic Christian meaning

Sep 23, 22 04:50 PM

Printable Would You Rather Halloween Game with fun either or icebreaker questions to get your party off to a howling start.

Sep 08, 22 12:25 AM

Printable Halloween pass the gift game poem for 10 players or more. Wrap enough treats and gag prizes to give one per guest or play the game white elephant style.