Famous Couples by Alphabet Bridal Shower Game
by Kendra S.
(Elizabethtown, KY, USA)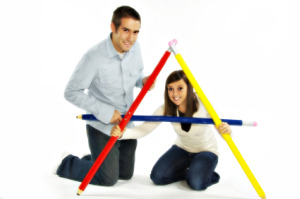 Alphabet Couple
Printable Famous Couples Games
The goal of this
Famous Couples by Alphabet
game is to list as many couples using each letter of the alphabet.
Guests will be handed a page with A-Z typed down the side. Next to each letter, they will be asked to name a famous couple.
For example:
A: Adam and Eve
B: Betty and Barney Rubble
C: Charles and Diana
Give the guests 5 minutes to play the game. The guest with the most couples wins.