Fashion Fun
by Becca
(Largo, Fl., Usa)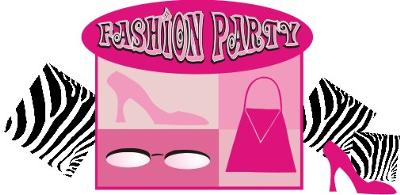 Fashion Fun Birthday Party
It was my best friend, Mariah's, 13th birthday... a day of fashion fun!

Her invitations were zebra print paper and gold. They said to get all dressed up. They were so cute and had all the bows and whistles!

When we pulled up to the driveway, there was a red carpet all the way to the door. When we entered the back yard (which is where the party was happening because she has a huge backyard) there were balloons and streamers everywhere... all in pink, black, and silver. There were even balloons in the pool!

There was a drink fountain and some appetizers sitting on a table and a pile of presents.

We were all told to go to the front yard and then Mariah (the birthday girl) came around the corner of the block in a very nice BMW. Her uncle, who was dressed in a tux, helped her out of the car and she got to walk the red carpet while all of us cheered. It was lots of fun!

We all went back to the backyard and had "Cocktails" (we just blended Pina~Coloda mix with club soda) and danced around.

Mariah's uncle passed out food on silver platters (the cheap plastic ones).

After we ate and had our shoe-shaped cake, and watched the birthday girl open her gifts, we were handed t-shirts and were told to change into our pj bottoms and the t-shirts.

We divided into 3 teams (around 4 per team) and were handed a bag per team. In each bag were items such as ribbon, aluminum foil, fake flowers, rubber gloves, plastic wrap, tape, etc. We had to make an outfit on one of our team members using ALL of the items. It took us over an hour to do this (we had an hour and fifteen minutes total time), and then we went in for judging. We had the adults judge.

Then, we had a camp fire and slept in tents that were described as "movie star trailers".

The next morning we just chilled out and a couple girls went to a mall with the birthday girl. I was invited to go to the mall too, but sadly, I could not go. :(

All in all this party was a BLAST! and not too outrageous on money!

Hope this helps you plan your party.