Fashion on the Red Carpet
by Maliya
(Vero Beach)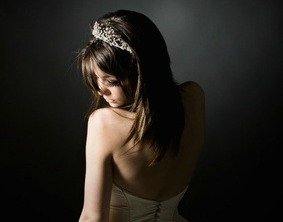 Fashion Night Tiara
I'm going to a clubhouse and when me and my V.I.Pz arrive there will be a
red carpet
at the entrance.

When someone walks in they will have their picture taken.

My V.I.Pz will have escorts to walk them inside.

My grandma will be cooking (everyone will be familiar with her cooking because it's just my family and my friends that come over all the time that are going to be there).

There will be dancing and music, door prizes, mingling, and a tiara celebration.

Instead of doing the traditional flat shoe to a high heel shoe, I want to do no tiara at the beginning and then in the middle of my party my dad will present a tiara to symbolize that I'm growing into a woman.

My colors are blue, green, purple, and silver.


Reply:

Sounds like an exciting graduation to womanhood. I especially love the symbolism of having your dad present the tiara to you. Very cool!

It's always special when families are close like yours seems to be. Happy Birthday!
Join in and write your own page! It's easy to do. How? Simply click here to return to Girl Birthday Party Ideas.
Nov 23, 22 03:29 PM

12 days of Christmas legend game based on lyrics used as a secret code to share faith and avoid persecution. Match each gift with its symbolic Christian meaning

Sep 23, 22 04:50 PM

Printable Would You Rather Halloween Game with fun either or icebreaker questions to get your party off to a howling start.

Sep 08, 22 12:25 AM

Printable Halloween pass the gift game poem for 10 players or more. Wrap enough treats and gag prizes to give one per guest or play the game white elephant style.