Foam Party and Bus Trip Party
by Claudia
(Aruba)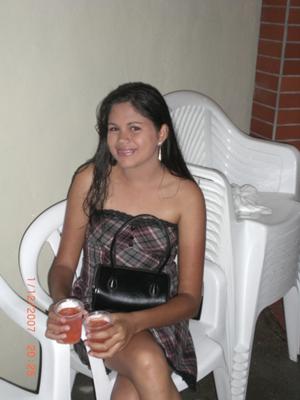 Claudia's Party Recommendations

Have you ever been to a foam party? Foam parties involve dancing in several feet of sudsy bubbles.

I like this kind of party because it is so fun, and because you don't often see this kind of party. I especially love the foam... it's so fun & wild haha :p

A bus trip party is cool too because you go around everywhere and you dance in the bus and there is a DJ in the bus that makes everybody dance and have fun. You can invite your close friends and have a blast.






Want to rent a foam machine for your Foam Party?

Foam Party Machines, Evaporative snow machines, Confetti, bubbles, and karaoke rentals
Foam Machines, Snow Machines, Karaoke, Bubble Blowers, and confetti cannons are all part of what we at Partymachines.com offer.
Join in and write your own page! It's easy to do. How? Simply click here to return to Party Themes.
Feb 12, 23 04:19 PM

Add an extra challenge to game day with this Super bowl picture puzzle rebus. Guess the names of 10 players from the Kansas City Chiefs and Philadelphia Eagles.

Feb 12, 23 04:16 PM

Host a Super Bowl party with great food, games and friends. Add our Super Bowl trivia questions and icebreakers, and get everyone's game predictions pre-party.

Nov 23, 22 03:29 PM

12 days of Christmas legend game based on lyrics used as a secret code to share faith and avoid persecution. Match each gift with its symbolic Christian meaning