Food Party Fun!!!
by HoolyDooly
(Australia)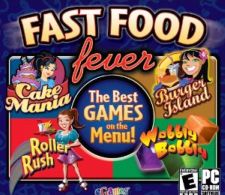 Fun Food Games
I know what you are probably thinking, OMG... a
Food Party
? What a crazy theme, but no it isn't as bad as it sounds.
What if all the games you had made for this party had to do with food. Like for example, the M and M truth telling game.
M&Ms Truth Telling Game
Take turns putting your hand in a jar filled with chocolate, coloured M&M's
(each colour means something)
.
Green = personal

Blue = dare

Red = truth

Yellow = family

Orange = school and so on.
Sounds pretty cool don't you think?
And also you could do dares where you blend heaps of food together into a "mystery edible" and then someone has to eat or drink it and try and guess what was in the smoothie, sandwich or anything!
I reckon food is a really good theme and certainly no one thinks of that as a theme!!!!!!!
Oh! and also if you do this theme please don't make them dress up as a food because that is totally uncool and your party won't be remembered for having the awesomest games and having a good time if you know what I mean?
Thanks and I hope I have been useful!!!!!
For safety reasons I'll say my name is HoolyDooly