FUN FUN FUN!!!!!
by ERICA .B.
(ONTARIO)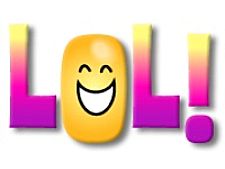 Laugh Out Loud Party Game Fun

Girlfriends' Intuition is Fun! Fun! Fun!

When me and my friends played this game we had so much fun! We were literally rolling on the floor laughing:) We played for like 4 hours straight!!! We didn't even have time to eat, drink, or sleep cuz we were having so much fun that we couldn't even stop!!!!!! If u don't know what u should do for ur party make sure that u get this game!!!!!

:):):) five stars*****

Play Girlfriends' Intuition at your next party!

Join in and write your own page! It's easy to do. How? Simply click here to return to Girlfriend's Intuition.
May 02, 22 10:18 AM

Need some last minute Mother's Day games and ideas? We've got some here...

Mar 16, 22 01:08 PM

Host your best St. Patrick's Day party ever with these cool party games and activities. Challenge friends to a round of green trivia, write funny limericks, or play a right left leprechaun game.

Feb 12, 22 05:36 PM

A challenging list of multiple choice super bowl trivia questions to add to your trivia, football, or Super Bowl parties. Use them as an icebreaker or play a full out competition.