FUN FUN FUN!!!!!
by ERICA .B.
(ONTARIO)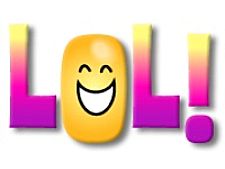 Laugh Out Loud Party Game Fun

Girlfriends' Intuition is Fun! Fun! Fun!

When me and my friends played this game we had so much fun! We were literally rolling on the floor laughing:) We played for like 4 hours straight!!! We didn't even have time to eat, drink, or sleep cuz we were having so much fun that we couldn't even stop!!!!!! If u don't know what u should do for ur party make sure that u get this game!!!!!

:):):) five stars*****

Play Girlfriends' Intuition at your next party!

Join in and write your own page! It's easy to do. How? Simply click here to return to Girlfriend's Intuition.
Sep 23, 22 04:50 PM

Printable Would You Rather Halloween Game with fun either or icebreaker questions to get your party off to a howling start.

Sep 08, 22 12:25 AM

Printable Halloween pass the gift game poem for 10 players or more. Wrap enough treats and gag prizes to give one per guest or play the game white elephant style.

Sep 06, 22 01:38 PM

Printable Halloween picture puzzle game with 12 clues to 2 syllable words associated with All Hallows Eve. Brain stimulating fun for home and school parties.