Haunted Hollywood Costume Ideas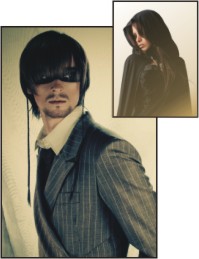 Now that your hollywood party planning is well on it's way, have you envisioned your haunted hollywood costume yet? What does it look like? What makes it unique? Do you plan to make it yourself and if so, how? Do you plan to purchase or rent it and if so, where?
I can't wait to get started on mine... I'm definitely going for an old hollywood look, mixed with a little mystery.



Do You Have A Great Costume Idea?
Share it here and please give as much detail about it as possible!
Costume Ideas
Click below to see the haunted hollywood costume ideas that visitors have shared...


Zombie Halloween Costume Not rated yet
Female Zombie Halloween Costume I used toilet paper, liquid latex, and grey foundation to create my zombie look. I applied liquid latex to my face and …
Join in on Party Chats at Diva Girl Parties and Stuff Facebook.


Oct 16, 18 01:35 PM

Vintage Christmas parlour games to add fun, cozy, memorable moments to your yuletide family gatherings and social events.

Aug 09, 18 02:32 PM

Tell your guests to listen closely as you read the following right left bridal shower game story. Have them pass the gifts to their left or right whenever they hear those words read. Free printable ve…

May 11, 18 03:38 PM

Mothers Day ideas for celebrating the love, time and sacrifices moms invest in their children.