Haunted Hollywood Costume Ideas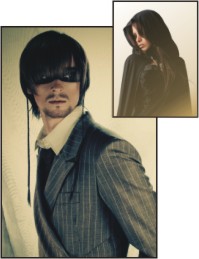 Now that your hollywood party planning is well on it's way, have you envisioned your haunted hollywood costume yet? What does it look like? What makes it unique? Do you plan to make it yourself and if so, how? Do you plan to purchase or rent it and if so, where?
I can't wait to get started on mine... I'm definitely going for an old hollywood look, mixed with a little mystery.



Do You Have A Great Costume Idea?
Share it here and please give as much detail about it as possible!
Costume Ideas
Click below to see the haunted hollywood costume ideas that visitors have shared...


Zombie Halloween Costume Not rated yet
Female Zombie Halloween Costume I used toilet paper, liquid latex, and grey foundation to create my zombie look. I applied liquid latex to my face and …
Mar 06, 19 02:06 PM

Host your best St Patricks Day party ever with these cool party games and activities.Challenge friends to a round of green trivia, write funny limericks, or play a right left leprechaun game.

Feb 14, 19 01:44 PM

Match the fun fact to the candy in this Valentine fun candy trivia. How did 3 Musketeers get their name? What candy bar really satisfies? Answer key included.

Feb 14, 19 01:43 PM

Add this presidential trivia to an inauguration party, 4th of July event, trivia party, or pub night. The multiple choice questions also make for a fun quiz for teachers to use in the classroom.