Haunted Hollywood Party Decorations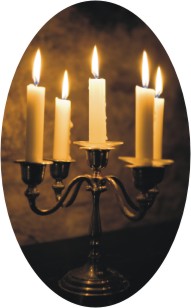 The right haunted Hollywood party decorations will go along way toward enhancing the atmosphere of your party.

Set up cauldrons with mist billowing upward to increase the mystery and spook factor. The effect can be created with dry ice.

Set up antique candles and dim the lights to add to the eerie feel of a haunted mansion.



Do You Have A Hauntingly Fun
Decorating Idea?
Share it here and please give as much detail as possible!
Decorating Ideas
Click below to see the haunted hollywood decoration ideas that visitors have shared...


The Celebrity Way to Decorate Not rated yet
Haunted Hollywood Decoration Ideas: Have a sign saying Celebrities Only on your front door. Have a karaoke machine out. Make or get a …
Haunted Hollywood Halloween Party Decorations
More Haunted Hollywood Party Ideas



Nov 06, 19 01:59 PM

To win this Christmas carol game you might need a thesaurus of word knowledge. Can you guess the popular Christmas songs from their fun new synonymous titles?

Oct 18, 19 06:02 PM

Play this ghost story mad lib game at Halloween parties, camp, home, and school. Create a funny scary story that will make you scream with laughter.

Oct 16, 19 02:57 PM

Plan to play Family Feud game Halloween edition at your next Halloween party using our survey Q&As. Check out the fun video to spark ideas for making your game spooktacular. Time to play!