Haunted Hollywood Party Decorations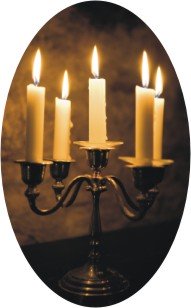 The right haunted Hollywood party decorations will go along way toward enhancing the atmosphere of your party.

Set up cauldrons with mist billowing upward to increase the mystery and spook factor. The effect can be created with dry ice.

Set up antique candles and dim the lights to add to the eerie feel of a haunted mansion.



Do You Have A Hauntingly Fun
Decorating Idea?
Share it here and please give as much detail as possible!
Decorating Ideas
Click below to see the haunted hollywood decoration ideas that visitors have shared...


The Celebrity Way to Decorate Not rated yet
Haunted Hollywood Decoration Ideas: Have a sign saying Celebrities Only on your front door. Have a karaoke machine out. Make or get a …
Haunted Hollywood Halloween Party Decorations
More Haunted Hollywood Party Ideas



Feb 05, 21 02:31 PM

Host a Super Bowl party with great food, games and friends. Add our Super Bowl trivia questions and icebreakers, and get everyone's game predictions pre-party.

Feb 24, 20 03:36 PM

This Tale of Peter Rabbit right left game is fun gift or prize giving. Read the story. Pass the prizes left or right. Great for school, parties, or Easter.

Feb 24, 20 02:07 PM

Use this Right Left Easter Game as a alternative way to exchange Easter treats and share the Bible Easter story. It's a great icebreaker for church parties and family Easter celebrations.