I Hate Kissing / Worst Chore
LOL Bridal Shower Activity and Party Game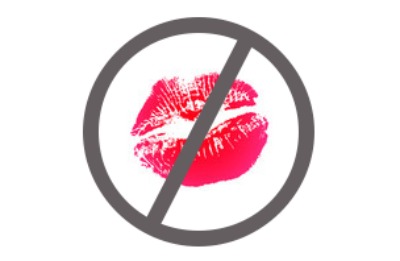 This I HATE KISSING game is hilarious! To play, give each of your guests a small piece of paper and a pen. 
Ask each of them to write on their paper "I hate _____ because _______." 
Then, tell them to fill in the first blank with a household chore they hate to do and in the second blank write the reason why. 
When everyone is finished writing their answers, then tell them they will be reading what they wrote aloud but instead of reading the chore they should substitute the word "kissing" so that they will be reading "I hate kissing because . . ." and the response they wrote for the chore. Guaranteed lots of laughs! 
(Be sure not to tell them they will be substituting the word "kissing" until after they've finished writing the chore they hate with the reason why!) 



Visitor Comments:
You ROCK by Aly B
Thanks so much! My b-day is in 3 days and I was searching the web for some cool games to play for my party (I'm inviting 7 girls). This is the first thing that I found that I love! I will definitely play this game at my party! XOXO! <3 ♥♥♥ :)

This Game is ALWAYS FUN by Diva Girl
I LOVE this game. No matter how many times you play it, it never turns out the same, but it always results in hysterical laughter. We usually substitute the word kissing for s*x when hosting adult parties, so it's even more hilarious.
In fact, since I've played this game with friends a few times, I decided to create a new and different one for my mom's bridal shower.  It's available at Party Fun Printables and is called the Naughty Bridal Shower Game.  I cannot even tell you how hard we laughed when we played this game.  It turned out to be a real hit.


Nov 23, 22 03:29 PM

12 days of Christmas legend game based on lyrics used as a secret code to share faith and avoid persecution. Match each gift with its symbolic Christian meaning

Sep 23, 22 04:50 PM

Printable Would You Rather Halloween Game with fun either or icebreaker questions to get your party off to a howling start.

Sep 08, 22 12:25 AM

Printable Halloween pass the gift game poem for 10 players or more. Wrap enough treats and gag prizes to give one per guest or play the game white elephant style.