Jungle Fever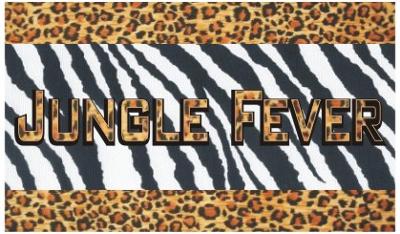 Well, I have not had the party yet, but the way I'm planning it sounds so fun.

The guests will be dressed as either a wild girl or a wild animal.

The room we are doing most of the party in will be decorated to look like a jungle. There will be brown and green streamers on the floor and hanging from the ceiling. I will have jungle sounds playing on the cd player.

Our games, since its a jungle theme, will be limbo, animal freeze and pin the tail on the tiger.

For food I was thinking, a fruit and veggie platter, and maybe, rasberry lollies, snakes lollies and also rasberry punch.

I think it will be my best birthday yet!


Join in and write your own page! It's easy to do. How? Simply click here to return to Party Themes.
Nov 23, 22 03:29 PM

12 days of Christmas legend game based on lyrics used as a secret code to share faith and avoid persecution. Match each gift with its symbolic Christian meaning

Sep 23, 22 04:50 PM

Printable Would You Rather Halloween Game with fun either or icebreaker questions to get your party off to a howling start.

Sep 08, 22 12:25 AM

Printable Halloween pass the gift game poem for 10 players or more. Wrap enough treats and gag prizes to give one per guest or play the game white elephant style.