Kidnapped Party Fun
by Savy
(West Palm)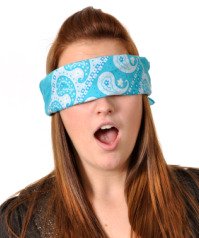 This party requires the birthday child, tween, or teen to keep a secret? The guests are about to be kidnapped!

Call your guests' parents a few weeks before the party to let them in on the plans. Find out where each guest will be located at the appropriate time. (Times will have to be staggered to allow pickup of each guest.) If you're having a sleepover, ask each of your guests? parents to pack a bag and let you know where you can pick it up.

On the day of the party, pack a few drinks, snacks, and party hats, and drive to each location, picking up your guests one at a time. The fun will build as the group gets larger, but the real fun will begin once you get everyone to the final party destination.