br If you love the mall and trying on new things with your friends, you'll love this mall photo hunt.
Finally, start trying things on and click away. The team to get the most photos on the list in the allotted time wins.

Note: If you don't have digital cameras, plan to have lunch or refreshments while the photos are being developed at a one-hour photo shop.

If there is a tie, have a mom or friend determine which photos were the most creative and have them declare a winner.

Be sure to check with the mall before planning a photo hunt. Some malls do not allow you to take photos in the mall.


---
Mall Photo Hunt List
Find and photograph team members modelling each of the items listed below. There is also a bonus photo. For the bonus photo all team members (except for the one taking the photo) must pose with the cutest guy they can find in the mall (cannot be someone you know). Have fun!


____ team member modelling a feather boa
____ team member modelling animal slippers
____ team member modelling a pair of 5 inch heels
____ team member modelling a fedora
____ team member kissing a mannequin on the cheek
____ team member posing in a rocking chair
____ team member posing in a pastel colored leather jacket
____ team member playing a video or electronic game
____ team member posing with a poster of a handsome movie star
____ team member modelling anything in an animal print
____ team member testing perfume worth over $40 per bottle
____ team member writing a note with a feather pen


BONUS PHOTO:
____ team posing with a really cute guy
---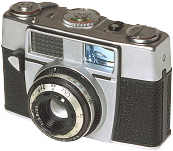 Another Mall Photo Hunt

More Mall Scavenger Hunts

More Scavenger Hunts


Nov 23, 22 03:29 PM

12 days of Christmas legend game based on lyrics used as a secret code to share faith and avoid persecution. Match each gift with its symbolic Christian meaning

Sep 23, 22 04:50 PM

Printable Would You Rather Halloween Game with fun either or icebreaker questions to get your party off to a howling start.

Sep 08, 22 12:25 AM

Printable Halloween pass the gift game poem for 10 players or more. Wrap enough treats and gag prizes to give one per guest or play the game white elephant style.