Miscellaneous Birthday Celebration Ideas
by A Variety of Visitors of All Ages
(from Around the World)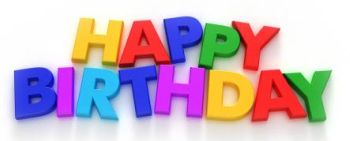 A variety of short ideas visitors from around the globe sent in about celebrating their birthdays...


---
A Day in New York City
Arianna ~ U.S.A
On my
11th birthday
I went to NYC with a friend. It was amazing. We did everything I've dreamed of doing, like seeing a Broadway play "
Hairspray
". Me and my friend had a ball and afterward we went to dinner at "Ruby Tuesdays". I would totally recommend this kind of party to anyone.
---
Twist on Mall Games for a 13th Birthday
Tina ~ New York City
Take your friends to the mall. Split them into two groups. Give them 10-15 dollars and a time limit like 30 min., as well as a place to meet back. Tell them to buy as many clothes and/or accessories as they can for 10 to 15 dollars
(whatever you choose)
. NO STEALING!!!!!!
When you get back to your house, give each team a roll of duck tape and 5 -10 things on newspaper. Put the teams in separate rooms so there will be no idea stealing! Then, tell them to choose a model and make an outfit for them. Also, give each team some ribbon and other little knickknacks they can use to create their outfits along with what they picked up at the mall! A fun game to play at an all girl party.
---
Pink, Green, and White Birthday Party
Carleny ~ NYC Bronx ~ USA
I want my birthday cake to look like a present and to be big and for the color of the cake to be pink, green, and white. Also, I want the cake to have a crown in the top.
My dress is going to be white and the invitations too, of course. The balloons are going to have the same colors as the cake.
One table will have the foods and the other table will have the cake by itself with candy
(my family will bring their kids and they may want candy of different flavor).
---
16th Birthday Party Ideas
Brigethia ~ Syracuse, N.Y
I want to have a Rock Star Sweet Sixteen party. I want to have the waitresses dressed like rock stars and my party guests dressed like that as well.
---
11th Birthday Limo Scavenger Hunt Party
Lauren ~ USA
For my 11th b-day party, my three friends and I were picked up in a limo after school
(Fri)
. My older sis was waiting in the limo with our first clue. It took us to
Ralph's. Then one of the cashiers gave us the next clue and we kept doing that till the last clue took us to my house where we made our own pizzas and had dinner and a sleepover! I am 42 and I STILL remember it!
---