Oscar Trivia
A Quiz ABOUT the Best Movies Ever mADE
We all love the movies! Don't we? This Oscar trivia will test your knowledge of the best of the best movies ever made.

Whether your hosting an Oscar party, a movie party, a pub trivia night, or just want to challenge yourself and a few close friends... this movie trivia fits the bill.
Do you remember the year David Letterman hosted the Oscars? How many woman have hosted the Academy Awards Ceremony?
Do you remember Cuba Gooding Jr.'s acceptance speech or the night Titanic swept the Oscars and James Cameron proclaimed himself "King of the World"?
What about the Academy Awards ceremony when Christopher Reeve appeared on stage shortly after his spinal chord injury... do you remember the standing ovation?
And what about all those touching honorary Oscars that have been passed out over the years to enduring actors who have endeared our love and respect...?

The Academy Awards have left us with more memories than I can list. Love them or loathe them, they are a part of our culture, our history, our future...
Test your knowledge of these infamous movie awards with this challenging multiple choice Oscar Trivia. 

NOTE: Trivia last updated on February 8, 2020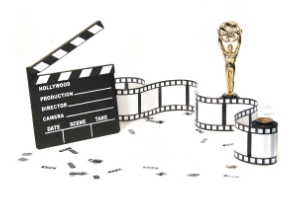 Printable version of the game is below.


Oscar Trivia Questions
01. What was the longest movie to win the Oscar for "Best Picture"?
a. Lawrence of Arabia
b. Gone With the Wind
c. War and Peace
d. Cleopatra

02. What was the only animated film to be nominated for Best Picture before 2009?
a. Beauty and the Beast
b. Finding Nemo
c. Toy Story
d. Anastasia

03. What female actress has received the most nominations?
a. Katharine Hephurn
b. Bette Davis
c. Jane Fonda
d. Meryl Streep

04. Which male actor has received the most nominations?
a. Laurence Olivier
b. Spencer Tracy
c. Jack Nicholson
d. Paul Newman

05. Who was the oldest performer to win the Best Actor in a leading role Oscar?
a. Henry Fonda
b. Christopher Plummer
c. George Burns
d. John Wayne

06. Who was the youngest actress to win an Oscar?
a. Patty Duke
b. Tatum O'Neal
c. Anna Paquin
d. Shirley Temple

07. Three Movies have won 11 Oscars. "Lord of the Rings" and "Titanic" are two, what is the other one?
a. West Side Story
b. The Ten Commandments
c. Ben Hur
d. Schindler's List

08. Which director has won the most Academy Awards for Best Director?
a. Steven Spielburg
b. Quentin Tarantino
c. Martin Scorsese
d. John Ford
09. Which Network aired the first televised Academy Awards show?
a. NBC
b. ABC
c. CBS
d. CTV

10. What is the title of the official Academy Awards Song?
a. Starlight Procession
b. To the Stars
c. Fanfare for Oscar
d. Thanks for the Memory

11. How much does Oscar weigh?
a. 10 lbs
b. 8 lbs
c. 8.5 lbs
d. 5 lbs

12. Who has hosted the most Academy Awards?
a. Johnny Carson
b. Billy Crystal
c. Jerry Lewis
d. Bob Hope

13. How tall is the Oscar statue?
a. 13.5 inches
b. 15 inches
c. 13 inches
d. 14.25 inches

14. What was the first movie to win the Best Picture award?
a. The Broadway Melody
b. Cavalcade
c. Wings
d. Cimarron

15. What film did Halle Berry win Best Actress for?
a. Monster's Ball
b. Frankie and Alice
c. Perfect Stranger
d. Losing Isaiah


Oscar TRIVIA ANSWERS
01. b. Gone With the Wind (Gone With the Wind won the 1939 Best Picture Award and was 3 hours and 56 minutes long.)
02. a. Beauty and the Beast (This 1991 film was nominated for Best Picture, but did not win. After the Academy expanded the number of potential nominees for Best Picture from five to ten in 2009, Up (2009) and Toy Story 3 (2010) also received Best Picture nominations.) 
03. d. Meryl Streep (Meryl Streep leads the way with 21 overall nominations, followed by Katharine Hepburn with 12 and Bette Davis with 11.) 
04. c. Jack Nicholson (Mr. Nicholson has the most nominations with 12, followed by Laurence Olivier with 10 and Spencer Tracy and Paul Newman and Al Pacino with 9 each.) 
05. a. Henry Fonda (Henry Fonda was 76 when he won the award for Best Actor in a leading role for his performance in "On Golden Pond". Christopher Plummer became the oldest Oscar winner in 2012 for his supporting actor role in Beginners.) 
06. b. Tatum O'Neal (Tatum O'Neal was only 10 when she won the Oscar for Best Supporting Actress in the 1974 film "Paper Moon".)
07. c. Ben Hur
08. d. John Ford (John Ford has won 4 Best Director awards for his films "The Quiet Man", "How Green Was My Valley", "The Grapes of Wrath", "The Informer".) 
09. a. NBC (NBC aired the first televised Oscar ceremony on March 19, 1953.) 
10. c. Fanfare for Oscar (This song was written in 1998 by Jerry Goldsmith and has since been the official Academy Awards theme song.)
11. c. 8.5 lbs
12. d. Bob Hope (Bob Hope has hosted 18 Academy Awards shows, followed by Billy Crystal who has been the show's MC 9 times.) 
13. a. 13.5 inches
14. c. Wings (Wings took the Oscar for Best Picture of 1927/28, although at that time, this award was called "Most Outstanding Picture". The first Academy Awards in May, 1929 also had a category called "Most Artistic Quality of Production" which was given to the movie "Sunrise".)
15. a. Monster's Ball (Halle Berry won the 2002 Best Actress Oscar for this 2001 film. This win was historical in that Halle became the first black woman to win Best actress. As of February 8, 2020 she remains the only black woman to win the award.)


Want a printable version of the game? Simply fill in the form below and you'll get immediate access to it.
More Oscar Party Trivia and Games

Academy Award Trivia
Predict the Oscar Winners Game
Nov 25, 23 03:52 PM

Printable left right Christmas game based on the story of Scrooge from A Christmas Carol by Charles Dickens. Read the story and pass gifts left and right.

Nov 20, 23 05:55 PM

A crazy Christmas scavenger hunt involves finding unusual Christmas items that have been set up in the hunt area ahead of time. Will your guests spot that Rudolph has a green nose, etc.?

Nov 20, 23 04:58 PM

Over a dozen Christmas scavenger hunts to celebrate the holiday season. Tons of fun Christmas treasure hunt riddles, clues and printable lists.