Pin the Boutonniere on the Groom
Pin the Boutonniere on the Groom
Hilarious Bridal Shower and Bachelorette Party Game
Game idea submitted by Eileen T (San Diego, CA US)
Pin the Boutonniere on the Groom can have many variations, depending on your party. The key is to get a life-size male poster and decide what you'd like to have the girls pin on it.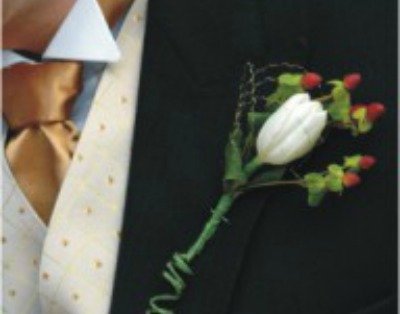 Pin the Boutonniere on the Groom
I know there are versions out there that come as complete packages, such as Pin the Macho on the Man. 
My twist on this game is to have the guests make whatever it is they decide they want to pin on. I just supply some craft items and believe me, you'd be surprised at what they come up with. 

This game definitely gets the girls talking and laughing, no matter what they decide to pin on.


Other Names the Game is Known By:
Pin the Macho on the Man
Pin the Torpedo on the Sailor

Pin the Hose on the Fireman
Pin the Junk on the Hunk
Play the game as tame or as wild as your party demands. 



Bachelorette and Bridal Shower Games and Supplies



VISITOR COMMENTS:
Interesting by Sondra
Now that is an interesting game. I can just imagine the laughter that might result from that.


Hilarious by Connie
We played this game at my friend's bachelorette party. I don't think I've ever laughed so hard in my life.  They had a bunch of different objects you could try and pin from hotdogs to balls and chain.  The units were almost as funny as the game... ALMOST. Would be interesting to see what the girls would come up with if they had to make their own units to pin.


Hmmmm by Deanna
The risque version sounds like a blast. I'll have to try it sometime.  Since my older family members will be at the next shower I think I'll go with a tamer Pin the Boutonierre on the Groom or Pin the Apron on the House Husband. :)


Pin the Boutonniere on the Groom
Jun 08, 22 04:17 PM

Planning a Roaring 20s or Great Gatsby party? ENVY is the perfect addition. Print the Escape Room challenges and the game is ready to play in 20-30 minutes. Your guests will LOVE it!

ENVY - 1920s Theme…

May 02, 22 10:18 AM

Need some last minute Mother's Day games and ideas? We've got some here...

Mar 16, 22 01:08 PM

Host your best St. Patrick's Day party ever with these cool party games and activities. Challenge friends to a round of green trivia, write funny limericks, or play a right left leprechaun game.