Pre-Prom
by Sarah
(U.S.)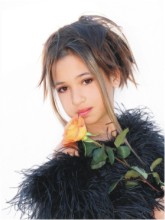 My best friend had this party. We're 13, so the theme was pre-prom. Everyone had to get dressed up.

The invitations weren't too fancy. They were typed up on silver paper and then put on a different colored cardboard. You can have them say," (your name's) Pre-Prom party! Then where, when, and time. Then she had a picture of balloons.

It was a little late, so there was no dinner, but tons of snacks. There was a DJ.

We voted for prom king and queen when we got there. Then the queen got a bouquet, a crown, and a $5 Bruster's gift certificate, and the king got the same.

The winners of such things like the limbo and best dance got the Bruster's gift certificates too.

It was a blast and she got a TON of presents!!!