Red Trivia
Quiz for Trivia Nights and Valentine Parties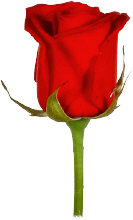 Red is a color that gets our attention and alerts us of impending danger. This red trivia  highlights all things red.
Challenge your friends to a fun round of trivia or use the questions as an icebreaker or party game at a Valentine party. Will you be labelled a red-hot trivia master or will you be left seeing red?
Note: Be sure to give the winner the red-carpet treatment. 


Red Trivia Questions
01. What "red" society was formed for women over 50 who have a zest for life and desire for fun?
02. What famous red head fell in love with and married her "Too Many Girls" musical co-star?
03. What red term is used to describe a false clue which leads readers, investigators, or solvers towards an incorrect solution?
04. What global relief organization has the word "red" in it's title?
05. What "red" drink, sold to combat mental and physical fatigue, originated in Thailand and is now popular throughout the world?
06. What "red" song by Chris De Burgh went to #1 in 25 countries?
07. What famous North American "red" restaurant specializes in seafood?
08. What red vegetable is a member of the mustard family and got its name from the Greek word for fast-appearing?
09. What planet is known as the "Red Planet"?
10. What famous band won a Grammy Award for Best Hard Rock Performance in 1993?
11. The Red ribbon represents the fight against what?
12. Wally the Monster is the mascot for what professional American sports team?
13. What movie based on a Tom Clancy novel was set in a Russian submarine?
14. What is the slang term for a late night or overnight flight?
15. What American children's book series by Norman Bridwell features a red dog?
16. What country's flag has a red circle centered on a green background?
17. What North American hockey team won the Stanley Cup in 1997?
18. What two letters in the Google logo are red?
19. What phrase means "to go out and celebrate something lavishly"?
20. What does the phrase "pas en valeur un cent rouge" mean in English?


---
Red Trivia Answers

01. The Red Hat Society / 02. Lucille Ball / 03. Red Herring / 04. The Red Cross / 05. Red Bull / 06. The Lady in Red / 07. Red Lobster / 08. The Radish / 09. Mars / 10. The Red Hot Chili Peppers / 11. AIDS / 12. The Boston Red Sox / 13. The Hunt for Red October / 14. Red-Eye / 15. Clifford the Big Red Dog / 16. Bangledesh / 17 The Detroit Red Wings / 18. o and e / 19. Paint the Town Red / 20. Not Worth a Red Cent


>> From Red Trivia to Green Trivia

>> From Red Trivia to More Trivia Categories

Valentine Party Games






May 02, 22 10:18 AM

Need some last minute Mother's Day games and ideas? We've got some here...

Mar 16, 22 01:08 PM

Host your best St. Patrick's Day party ever with these cool party games and activities. Challenge friends to a round of green trivia, write funny limericks, or play a right left leprechaun game.

Feb 12, 22 05:36 PM

A challenging list of multiple choice super bowl trivia questions to add to your trivia, football, or Super Bowl parties. Use them as an icebreaker or play a full out competition.