Sex and the City Party
Ideas for the Ultimate Diva Girls Night
A Sex and the City party is really a celebration of friendships – the kind that survive life's ups and downs, remain strong through both laughter and tears, and understand that almost everything can be fixed with good food, the perfect Cosmo, and a stunning pair of Manolos.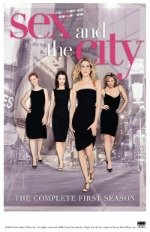 From sassy and chic to glamorous and sophisticated, the Sex and the City girls were the epitome of style and fashion.
In some ways, we can all relate to their strong independence, their relationship struggles, and their relentless pursuit of the elusive 'happily ever after'.
So, pull out your couture and your favorite cocktail recipes and step into a world where "girl's night out" is defined by high fashion, NYC lights, and toasts to one of life's greatest gifts – friendship. 


SEX AND THE CITY GIRLS NIGHT PARTY INVITATION IDEAS
Have fun with the invitations and invite guests to your soiree in true Sex and the City style. Create a postcard using pictures from the show or design a template in the shape of a classy stiletto, adorned with sparkling gems and a Manolo Blahniks designer label.

Make a card using a silhouette of the New York City skyline, or host your own screening of the movies and send out Red Carpet invites to inform friends of the party details.

For something a little more unique and sophisticated, roll the invitation like a scroll and place it in a champagne or martini glass, or attach the invite to a martini shaker, a DVD of the movie, or a pair of inexpensive high-heeled shoes.

Create an invitation to look like your own personal designer tag and attach it to a piece of fashion jewelry. Make your invite extra special by choosing different pieces to represent each of the four main characters and then send your "Carrie" necklace to your fun loving and eccentric friend or the "Samantha" earrings to that classy and professional member of your group.
Of course, no matter which invitation you choose, remember to ask guests to come in stunning cocktail attire. You can even add to the fun by having them dress as their favorite character and give an award to the friend who best captures the true essence and style of Sex and the City fashion.
Fashionista Invitations for a Sex and the City Party


SEX AND THE CITY PARTY DECORATIONS
Create a sophisticated atmosphere by transforming your home into a stylish penthouse. Put up a mural of the New York City skyline, and feminize your party room with large bouquets of pink flowers, white and pink balloons, and lots of candles. You may even want to hang some Sex and the City movie posters or frame pictures of the cast and place them around the room.
If you can find some designer shoe boxes, stack them in a place of honor. And, if you actually own any designer shoes, you will definitely want to make them a part of your party decor. Of course, set out some fashion magazines for guests to peruse and complete the ambiance by playing the soundtrack or orchestral score from the Sex And The City movies.
Basically, anything fashion oriented, glitzy, glamorous, pink, and NYC related will be perfect for your Sex and the City party.


Sex and the City Costumes
Sex and the City Party Food and Drinks
Your party cocktails are as much about fashion as they are taste, and a Sex and the City event would not be complete without Carrie's favorite drink, the Cosmopolitan. You can also include a few other stylish cocktails on your drink list, maybe even something pink, and be sure to serve them in proper, fancy glassware.
Your choice of food will depend on your group of friends and whether you are hosting an evening party or an afternoon luncheon. You can opt for sophisticated appetizers such as crab cakes, caviar, and champagne glasses filled with shrimp cocktail. Or, you can go with something more casual such as an array of New York City street foods like hot pretzels, crepes, pitas, and pizza.
The Sex and the City girls were always dining out, and if they couldn't be found at a local restaurant, they fell back on the next best thing – take out – Chinese in particular. So, make your food preparation easy by ordering-in your favorite Chinese cuisine. And, while fancy drink glasses are a must, there is no need to bring out your Grandmother's delicate dishes. Eating out of take-out containers was perfectly acceptable for the Sex and the City girls, but don't forget the chopsticks. If you want something a little more glamorous, serve food on pink plates with stiletto patterned cocktail napkins.
Serve any additional snacks in martini glasses, arrange trays of elegant cupcakes adorned with tiny stilettos or faux diamond rings, and have a variety of fancy popcorn for guest to nibble on if you are showing the movies or replaying popular episodes.


Sex and the City Party Games and Activities
Buy or make a trivia game about the show, and test your friends knowledge of details, facts, or popular quotes from the most memorable episodes.





Have a fashion show. Have guests model their best Sex and the City styles and purchase a few fashion-forward items or accessories that can complement these New York City designs. Use these pieces - such as scarves, jewelry, and handbags - as draw or game prizes.





Primping and pampering. Give each other manicures and pedicures, or hire a professional make-up artist and hairstylist to beautify you and your friends for a night on the town.





Movie screening. Show the Sex and the City movies or ask each guest to choose their favorite episode from the series.





Accessory swap. We all have that piece of jewelry that we no longer wear, that belt that we bought on impulse but still sits in the back of our closet, or that handbag that just isn't our style. Well, why not have an accessory swap. It will be just like a shopping spree, only it won't cost a cent.




Sex and the City Party Favors
Mix your gossip and girl talk with a few fun activities that will capture the true Sex and the City spirit.
From the Academy Awards to movie premieres, the piece de resistance of every red carpet event is the goodie bag. Send your guests home from your Sex and the City party with a few special mementos to commemorate the evening of glamor, fun, and friendship.
Find shopping bags from high end New York City stores such as Berdorf's, Bendel's, or Saks, and use these as your goodie bags. (Ebay usually has a great selection). If you are unable to acquire the originals, you could always purchase shopping bags of similar style and attach your own logo.
Fill the bags with a celebrity selection of jewelry, lip gloss, nail polish, and possibly even a gift certificate to a coffee shop, department store, or spa.
If you are looking for something a little less complex and costly, give guests a manicure kit, Cosmo drink mix, shoe shaped bottle opener, or the soundtrack from the Sex and the City movies.
A Sex and the City party is easy to plan, no matter what budget you are working with. From an ultra glamorous cocktail party to a more casual evening of girl talk and Chinese take-out, your party is sure to be a success as long as you have good food, good drinks, and good friends.