Sounds Surround Sound Scavenger Hunt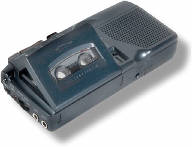 Sounds surround us everywhere. This scavenger hunt challenges teams to record specific sounds within a certain area and time frame.
The list below is perfect for a park or other confined location. Use this list or compose your own. (eg. For town hunts you could included things like cash register sounds and bowling alley sounds.) What sounds you choose to list will depend greatly on the location and boundaries of your hunt.
When you have finalized your list, copy one for each team. Divide your guests into two or more teams. Each team will need some kind of recording device. Set boundaries and a definite time limit. Also, decide beforehand whether any of the sounds may be made by team members or whether they must all come from an outside source. If you choose the latter, you may want to send one member of the opposite team along to verify the findings. Winner is the team who records the most sounds on the list or who completes the list first.
---
Sounds Surround Scavenger Hunt List
Record the following sounds:

A can of soda opening
A lawnmower in operation
A door creaking
A baby crying
Footsteps
A drill or other hand tool in operation
A skateboard approach and jump
Liquid pouring
A bus door opening or closing
Brakes squealing
A bicycle bell ringing
A vehicle starting
A ball being kicked or batted
A door slamming
A toilet flushing
A siren
A foreign language being spoken
A child laughing
A bird chirping
A dog barking
A phone ringing
A horn honking
A whistle blowing
A burp
A dripping tap
---
More Unique Scavenger Hunts and Scavenger Hunt Board and Card Games
Join in on Party Chats at Diva Girl Parties and Stuff Facebook.


Dec 10, 18 05:29 PM

12 days of Christmas legend game based on the story of Christians using the song lyrics as a secret code to learn and share their faith while avoiding persecution. Can you match each gift with its sym…

Nov 16, 18 03:32 PM

Test your punniness with this Christmas riddles trivia game. Includes a variety of questions related to the holiday. Printable available for download in 2 versions, one with an answer box and the othe…

Oct 16, 18 01:35 PM

Vintage Christmas parlour games to add fun, cozy, memorable moments to your yuletide family gatherings and social events.