Spa Limo Birthday Party
by Shivalika
(Dubai)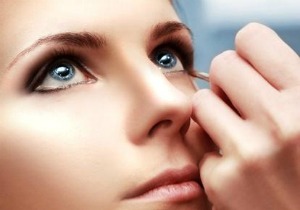 Spa Makeover
Since I live in Dubai, the weekends are on Fridays and Saturdays. So, on Friday afternoon at about 12 noon my 5 bffs arrived.

My mom had booked us at a near by salon for makeovers. It was a surprise for all... even me.

When we reached the salon we started our makeovers. The ladies washed and styled our hair. Then we had our mani and pedis. We also had some light makeup put on.

We came back around 4 pm and had chips and cold drinks. Then suddenly my mom asked us to get ready in our best clothes. My friends had already brought their clothes so we all got dressed.

Then slowly all my other friends started arriving. We were about 14 girls and then my mom and dad took us outside where a Porsche limo (the long type) was waiting.

We all took pictures and then sat inside and went for a one hour ride. We played games and had cold drinks in wine glasses we were provided.

Once we got home we cut the cake and had yummy food.

Then, once all my friends left I was left with my besties. They were staying for a sleepover.

We had pop corn, chocolates and fizzy drinks and watched movies . We went to sleep around 3 am.

That was and still is the best birthday of my life.

P.S. I hope I helped you all get some ideas because it doesn't cost much to hire a limo and my mom got a special package for the salon.
Join in and write your own page! It's easy to do. How? Simply click here to return to Party Themes.
May 02, 22 10:18 AM

Need some last minute Mother's Day games and ideas? We've got some here...

Mar 16, 22 01:08 PM

Host your best St. Patrick's Day party ever with these cool party games and activities. Challenge friends to a round of green trivia, write funny limericks, or play a right left leprechaun game.

Feb 12, 22 05:36 PM

A challenging list of multiple choice super bowl trivia questions to add to your trivia, football, or Super Bowl parties. Use them as an icebreaker or play a full out competition.