Printable Teddy Bear Party Games
Free printable teddy bear party games for hosting a teddy theme party or celebrating National Teddy Bear Day. 
Teddy Bear Spot the Differences Game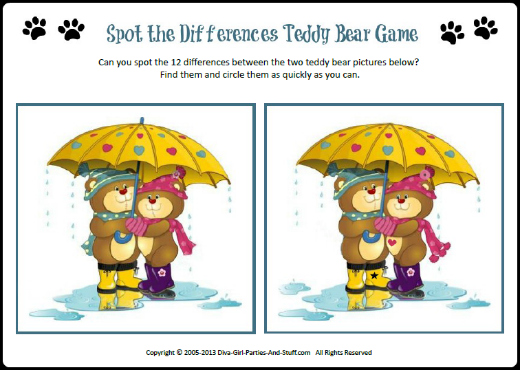 For a free printable version of the game and the answers, please fill in the form below.
Printable Teddy Bear Maze
Help the Cuddles the teddy bear find his way through the maze to his cozy bed.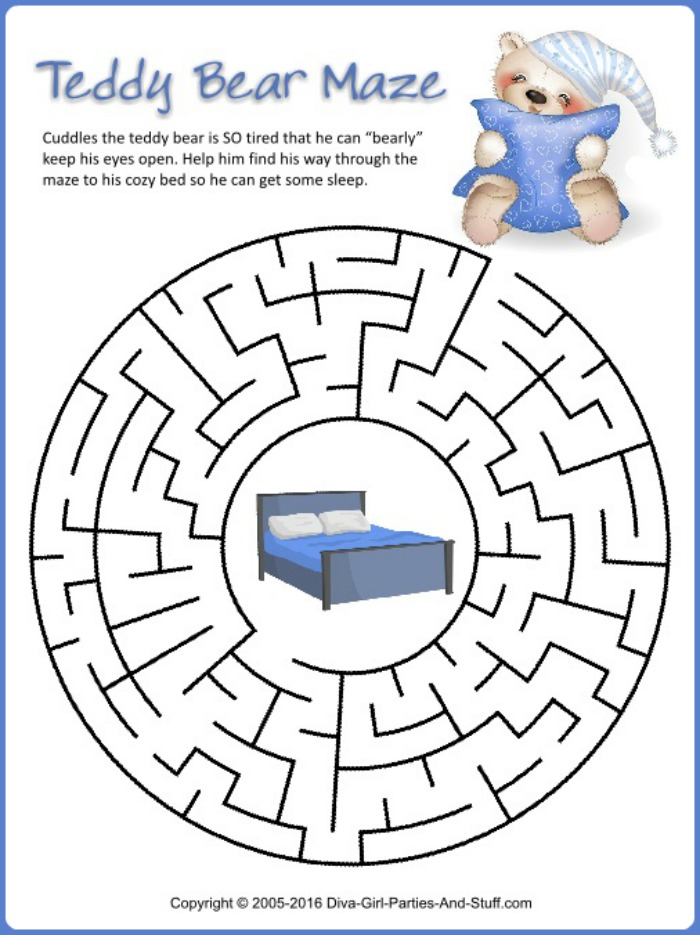 For a free printable version of the game, fill in the form below.
Teddy Bear Paper Doll
Sweet printable teddy bear paper doll created by Teri Pettit.
Visit her doll page HERE and click on the teddy bear for a free high quality printable version of the bear.


Teddy Bear Cootie Catcher
Do you remember playing with Cootie Catchers during your school days?
Andrea from Easy Peasy and Fun has created one that looks like a teddy bear.  In fact, she has created all sorts of other animals too. I used her shark cootie catcher at a recent party and the kids LOVED it!
Visit Easy Peasy and Fun to get your free printable teddy bear cootie catcher.


Celebrate National Teddy Bear Day - Share the Love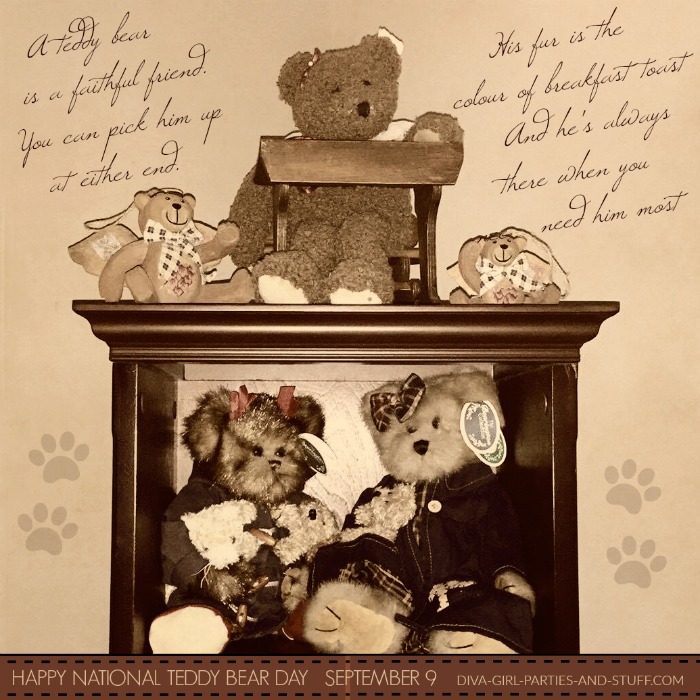 Feb 14, 19 01:44 PM

Match the fun fact to the candy in this Valentine fun candy trivia. How did 3 Musketeers get their name? What candy bar really satisfies? Answer key included.

Feb 14, 19 01:43 PM

Add this presidential trivia to an inauguration party, 4th of July event, trivia party, or pub night. The multiple choice questions also make for a fun quiz for teachers to use in the classroom.

Feb 02, 19 06:02 PM

Can you guess the 11 famous women in this Real Housewives of the NFL trivia? Add this game to your Super Bowl party or girls night. The wives range from dancers to actresses, and authors to athletes…