Printable Teddy Bear Party Games
Free printable teddy bear party games for hosting a teddy theme party or celebrating National Teddy Bear Day. 
Teddy Bear Spot the Differences Game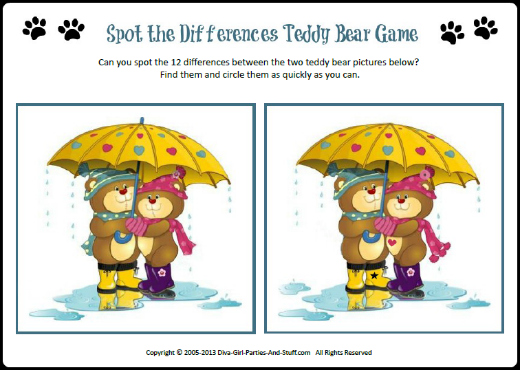 For a free printable version of the game and the answers, please fill in the form below.
Printable Teddy Bear Maze
Help the Cuddles the teddy bear find his way through the maze to his cozy bed.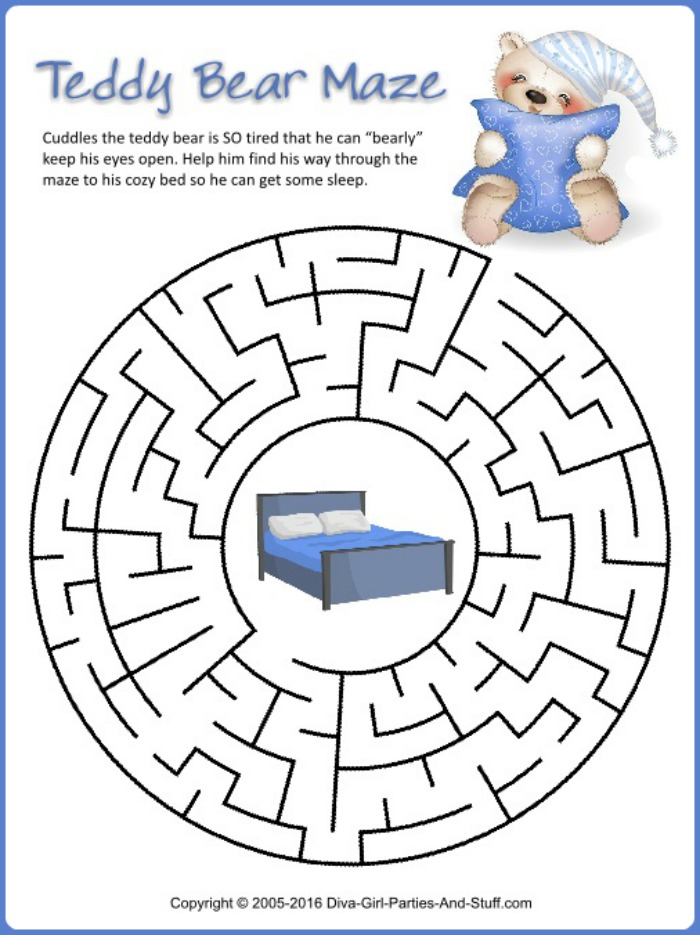 For a free printable version of the game, fill in the form below.
Teddy Bear Paper Doll
Sweet printable teddy bear paper doll created by Teri Pettit.
Visit her doll page HERE and click on the teddy bear for a free high quality printable version of the bear.


Teddy Bear Cootie Catcher
Do you remember playing with Cootie Catchers during your school days?
Andrea from Easy Peasy and Fun has created one that looks like a teddy bear.  In fact, she has created all sorts of other animals too. I used her shark cootie catcher at a recent party and the kids LOVED it!
Visit Easy Peasy and Fun to get your free printable teddy bear cootie catcher.


Celebrate National Teddy Bear Day - Share the Love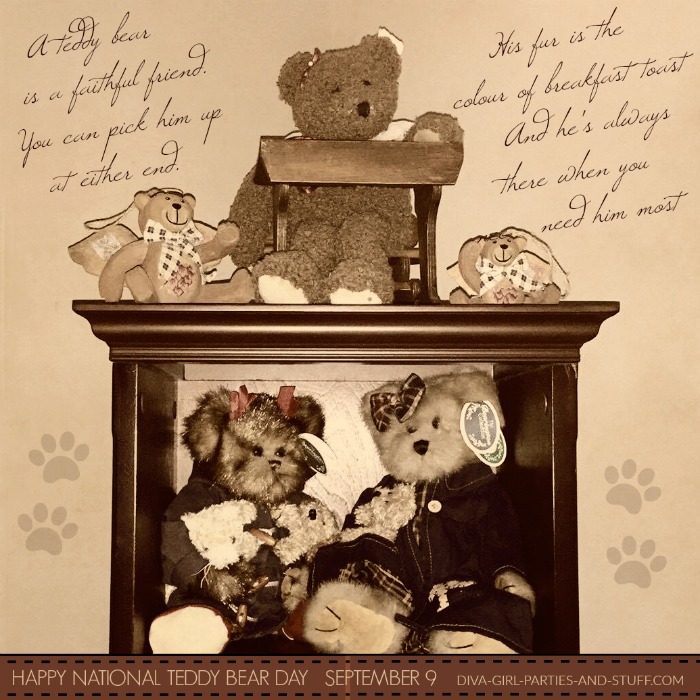 Join in on Party Chats at Diva Girl Parties and Stuff Facebook.


Oct 16, 18 01:35 PM

Vintage Christmas parlour games to add fun, cozy, memorable moments to your yuletide family gatherings and social events.

Aug 09, 18 02:32 PM

Tell your guests to listen closely as you read the following right left bridal shower game story. Have them pass the gifts to their left or right whenever they hear those words read. Free printable ve…

May 11, 18 03:38 PM

Mothers Day ideas for celebrating the love, time and sacrifices moms invest in their children.