The Best Spa Slumber Party Ever
by Paloma
(Downey, California)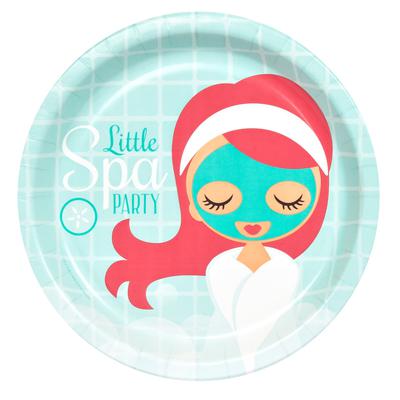 Spa Slumber Party Fun
Well, I'm still planning it, but for my spa slumber party I am going to do an oatmeal face mask and a lemon mint foot bath with manny/peddies.


Lemon-Mint Footbath Recipe
Fill a basin about 1/2 to 3/4 full with luke warm water.

Add 3-4 drops of peppermint oil and/or a couple hands full of peppermint leaves (rubbing them together as you add them to release the oils).

Add a whole sliced lemon or a cup of lemon juice.

Slide your feet in and enjoy!
After that we'll have the traditional pillow fight.
Then, the normal girl talk while doing makeovers.
Join in and write your own page! It's easy to do. How? Simply click here to return to Girl Birthday Party Ideas.
Feb 12, 23 04:19 PM

Add an extra challenge to game day with this Super bowl picture puzzle rebus. Guess the names of 10 players from the Kansas City Chiefs and Philadelphia Eagles.

Feb 12, 23 04:16 PM

Host a Super Bowl party with great food, games and friends. Add our Super Bowl trivia questions and icebreakers, and get everyone's game predictions pre-party.

Nov 23, 22 03:29 PM

12 days of Christmas legend game based on lyrics used as a secret code to share faith and avoid persecution. Match each gift with its symbolic Christian meaning