Traffic Light Party
by Lindsey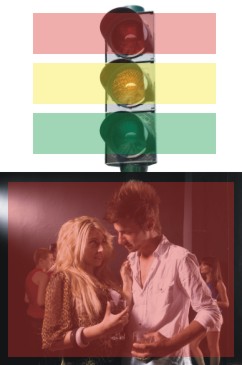 I recently went to a Traffic Light Party. The host set up the house in all sorts of cool "traffic light themed" items. Each guest had to dress in colors to represent their status.

Green: Single, looking to meet someone.
Yellow: Single, just there for a good time, not specifically to hook up.
Red: Taken, not looking to hook up.

Now, this traffic light party was a neat idea, and I met a lot of really cool people (even though I was red).

A few friends I know went in green and got a whole bunch of numbers and date proposals that night.

A few of my yellow friends ended up meeting people that they were interested in and eventually dated or made friends with.

The theme is extremely easy to follow, and a lot of FUN!


Party Traffic Lights