How to Pick Out Unique Gifts for Diva Girls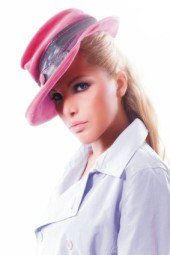 Tracking down one or more unique gifts for that special diva's party will really make it a day to remember. Gift selection can cause a lot of headaches, but going all out to choose something they'll never forget is well worth the effort.
The best way to ensure that you find something completely thrilling is to allow yourself plenty of time. Sounds easy right? Unfortunately, modern life doesn't always allow us oodles of time to pick out unique gifts.

Choosing something really special can be made a lot easier if you try and connect with that person for a few moments. Grab a pen and paper and quickly jot down what you know about their personality, what really makes them tick, their hobbies and interests. Anything you can think of basically. If you have more time, a quick chat to their family or friends should help you find out even more.
This might sound excessive but it can really help with those 'difficult to buy for' types. So many people receive the same gifts each year because those nearest to them them don't have a clue what to buy, or leave it until the last minute. Choosing a unique gift is a further challenge in itself, so don't leave anything to chance!
The right kind of shops can make gift hunting a fun experience, and don't forget to drag some friends along for inspiration! Dependant on the recipient's tastes, you could be perusing craft fairs or antique shops, looking for an obscure disco LP in a vinyl Aladdin's Cave, or drooling at the delights of an unusual jewelry store.
If you'd rather avoid the nightmares of the Saturday mall completely, the internet offers a mind blowing choice of gift ideas from the conventional to the wildly outlandish. Generally it's also cheaper to buy off the net and a lot quicker to find what you want.
Web shopping really does allow you to sit back and take in some absolute wonders! Activity gifts are a perfect way to share a wonderful experience with a party of friends, and the options are dazzling.
From salsa classes to singing lessons, and pampering to power boating, experience days offer some brilliant ways to have a fun on all budgets.
Customizing a gift is also a great way to make it that bit more unusual. Gift baskets are ideal for this, and offer fantastic gourmet choices, luxury spa or hobby themes.
If you're even more adventurous and have some time on your hands, lovingly handmade scrapbooks or goodie bags (great for the kids!) make wonderful party gifts, and prove that some of the best and most personal ideas can cost next to nothing!
In a similar way, personalizing a gift with the recipient's name, initial or photo can help make it really unique. Jewelry, glassware and photo frames are traditional favorites for engraving, but the options needn't stop there.
What about an impish framed caricature, a vital acre of rain forest saved in their name, or a special bespoke painting you just know they'll love?!
Once you let your imagination run riot and resist the urge to play safe, the exciting ideas can really start to snowball!
Get it right and the thrilled look on the special diva's face will be proof that you've found her the perfect unique gift.


---
Special thanks to Matt for sharing his great ideas for picking out unique gifts for diva girls.
Nov 25, 23 03:52 PM

Printable left right Christmas game based on the story of Scrooge from A Christmas Carol by Charles Dickens. Read the story and pass gifts left and right.

Nov 20, 23 05:55 PM

A crazy Christmas scavenger hunt involves finding unusual Christmas items that have been set up in the hunt area ahead of time. Will your guests spot that Rudolph has a green nose, etc.?

Nov 20, 23 04:58 PM

Over a dozen Christmas scavenger hunts to celebrate the holiday season. Tons of fun Christmas treasure hunt riddles, clues and printable lists.