17th Birthday Scavenger Hunt Party
by Rachelle
(Kent, Washington)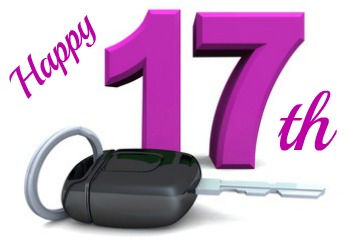 My daughter, Savannah, was turning 17. There were 12 of us, so we had 3 teams of 4 people each. We all had team colors and wore matching t-shirts painted with our team names. Our drivers were the team captains. We had 12 items to find, and 12 photos to take, each worth 50 points for a total of 1200 points. Then there were 5 bonus items worth 100 points each for a possible 1700 points.


17th Birthday Scavenger Hunt List:
01. A perfume sample from Seventeen magazine
02. A 17¢ sales receipt for anything.
03. 17 inches of ribbon of your team color.
04. 17 Red M&M's
05. 17 different restaurant condiments
06. 17 Yellow Dandelions
07. A white stuffed animal from a garage sale
08. 17 different coupons for anywhere
09. A donut with 17 sprinkles on it
10. Photo of a used car either from 1995 or selling for $1995
11. 17 different rubber stamp impressions
12. 17 gas station BLUE paper towels
13. Photo of a house; number 17 or 1995
14. Photo of this movie: 17 Again
15. Photo of Savannah´s first word (TACO)
16. Photo of 17th street
17. Photo of 17 bottles of laundry soap lined up on the floor
18. GROUP photo in front of Auburn General Hospital (WHERE SHE WAS BORN)
19. Photo of a 1995 baseball card
20. Photo of a cashier with the same name as one of your team
21. Photo of any CD from 1995
22. GROUP photo: Wearing sunglasses, a summer hat, holding suntan lotion and a beach towel
23. GROUP photo on a moving ride (doesn´t have to be moving for photo)
24. GROUP photo: Wearing gardening gloves, holding a potted plant and a rake
BONUS
1. Anything, OR a photo of anything with the initials SPD on it.
2. 17 coins from the year 1995.
3. Silly string the other team sometime DURING the hunt.
4. A #17 Scratch ticket of any denomination.
5. Photo of an outside digital clock at 4:33 pm (THE TIME SHE WAS BORN)
Printable Birthday Games