Christmas Song Picture Game
Christmas Song Picture Game
Guess the Christmas Carols and Popular Holiday Songs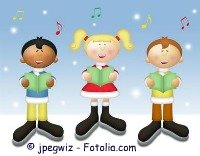 This Christmas song picture game will test how well you and your friends know your Christmas carols and other popular holiday songs.  
Look at each image and determine what Christmas song the picture is depicting.
Play at family holiday parties, office Christmas parties and any other yuletide event you need a fun icebreaker for.

Ready to play?  Let's start...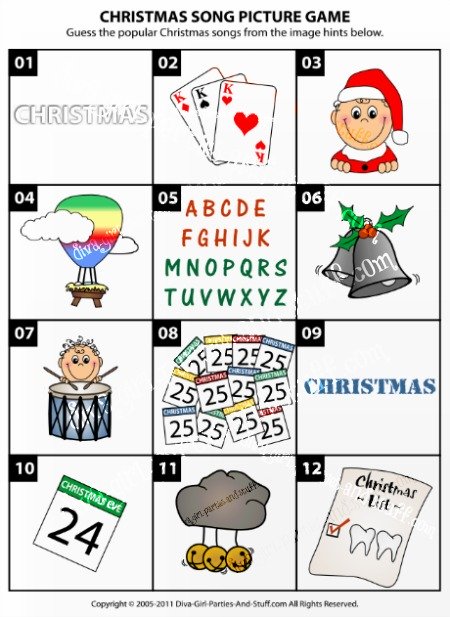 Christmas Song Picture Game Image Descriptions

01. Christmas spelled in white on a white background. White Christmas
02. 3 playing cards... the King of Hearts, the King of Diamonds, and the King of Spades. We Three Kings
03. An infant dressed in a Santa outfit. Santa Baby

04. Hot air balloon carrying a manger up, up and away. Away in a Manger
05. All of the letters of the alphabet except the letter "L". Noel - (No-L)
06. 2 Christmas bells in the color silver. Silver Bells

07. Young boy playing a drum. Little Drummer Boy
08. A dozen Christmas calendar squares. The Twelve Days of Christmas
09. The word Christmas written in blue. Blue Christmas

10. December 24th calendar square. The Night Before Christmas
11. Three jingle bells attached to a rock. Jingle Bell Rock
12. Christmas list with only one item listed and checked... teeth. All I Want for Christmas Is My Two Front Teeth
For a printable version of this Christmas song game,
please fill in the form below.
Printable Christmas
PICTURE PUZZLE GAME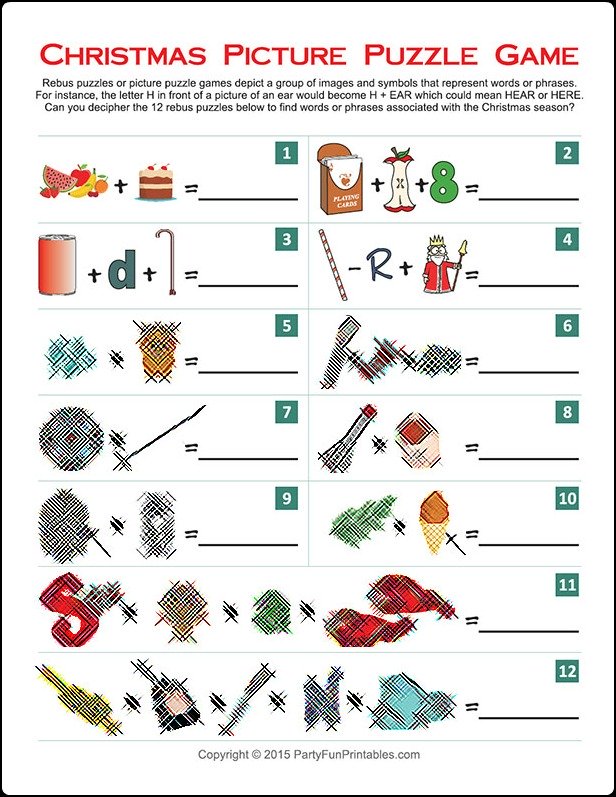 Printable Christmas Picture Puzzle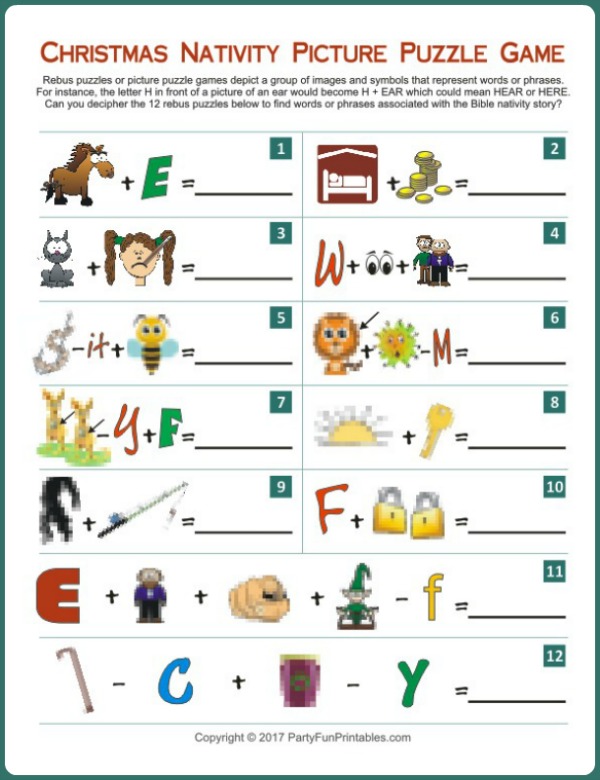 Printable Nativity Picture Puzzle Game
Printable Name THAT Christmas Song Game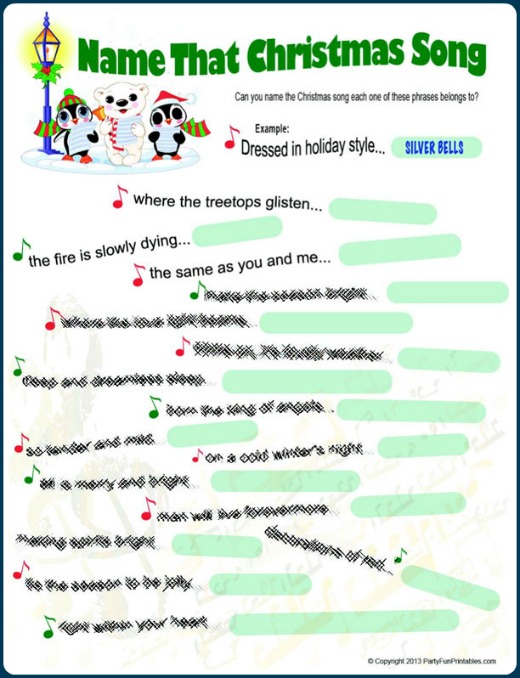 Printable Christmas Song Game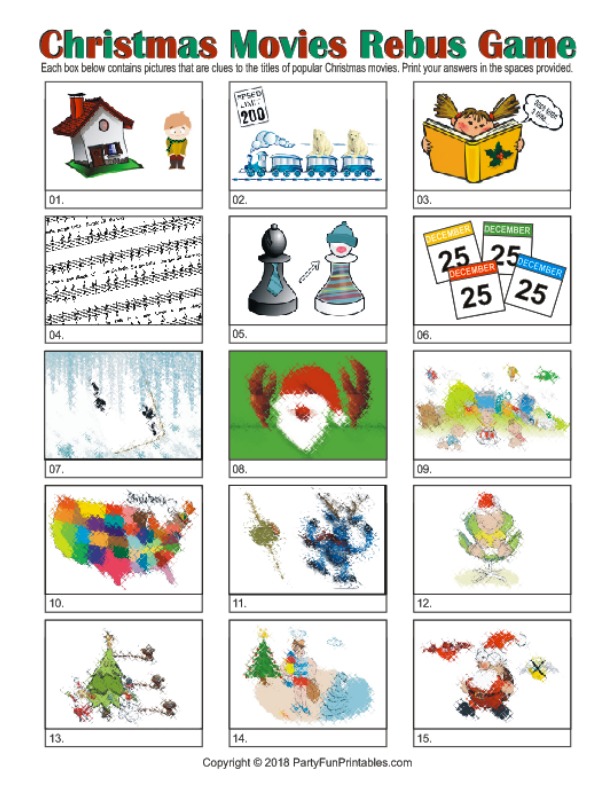 Printable Christmas Movies Rebus Game
Christmas Song Picture Game
Nov 23, 22 03:29 PM

12 days of Christmas legend game based on lyrics used as a secret code to share faith and avoid persecution. Match each gift with its symbolic Christian meaning

Sep 23, 22 04:50 PM

Printable Would You Rather Halloween Game with fun either or icebreaker questions to get your party off to a howling start.

Sep 08, 22 12:25 AM

Printable Halloween pass the gift game poem for 10 players or more. Wrap enough treats and gag prizes to give one per guest or play the game white elephant style.