Christmas Song Picture Game
Christmas Song Picture Game
Guess the Christmas Carols and Popular Holiday Songs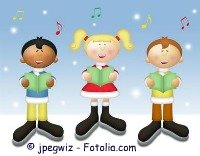 This Christmas song picture game will test how well you and your friends know your Christmas carols and other popular holiday songs.  
Look at each image and determine what Christmas song the picture is depicting.
Play at family holiday parties, office Christmas parties and any other yuletide event you need a fun icebreaker for.

Ready to play?  Let's start...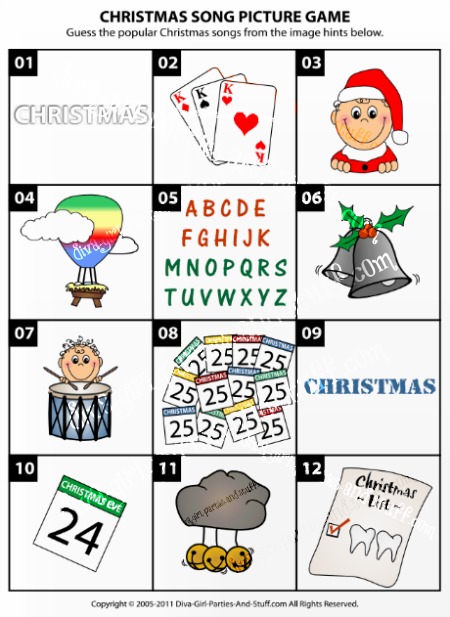 Christmas Song Picture Game Image Descriptions

01. Christmas spelled in white on a white background. White Christmas
02. 3 playing cards... the King of Hearts, the King of Diamonds, and the King of Spades. We Three Kings
03. An infant dressed in a Santa outfit. Santa Baby
04. Hot air balloon carrying a manger up, up and away. Away in a Manger
05. All of the letters of the alphabet except the letter "L". Noel - (No-L)
06. 2 Christmas bells in the color silver. Silver Bells

07. Young boy playing a drum. Little Drummer Boy
08. A dozen Christmas calendar squares. The Twelve Days of Christmas
09. The word Christmas written in blue. Blue Christmas

10. December 24th calendar square. The Night Before Christmas
11. Three jingle bells attached to a rock. Jingle Bell Rock
12. Christmas list with only one item listed and checked... teeth. All I Want for Christmas Is My Two Front Teeth
For a printable version of this Christmas song game,
please fill in the form below.
Printable Christmas
PICTURE PUZZLE GAME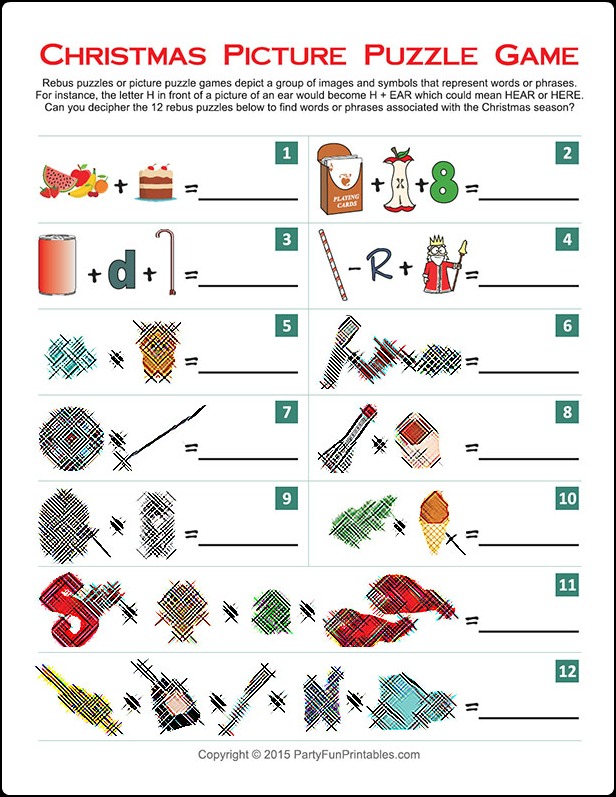 Printable Christmas Picture Puzzle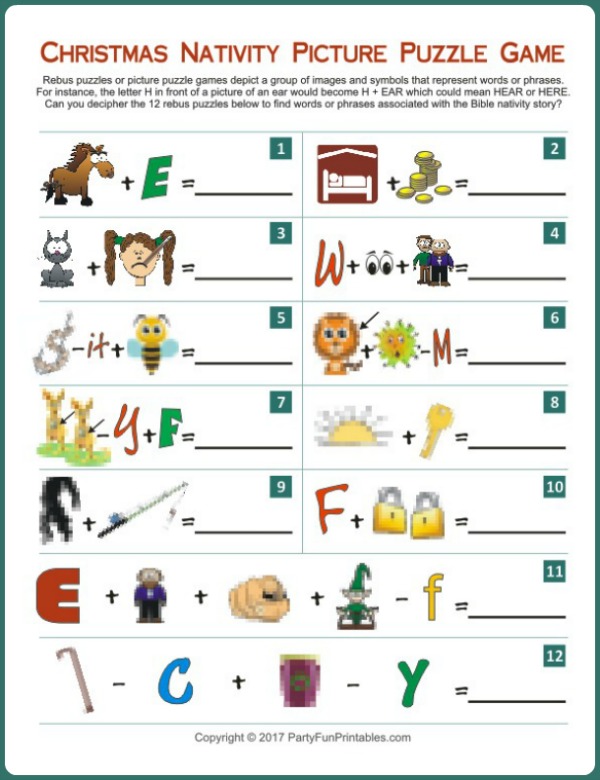 Printable Nativity Picture Puzzle Game
Printable Name THAT Christmas Song Game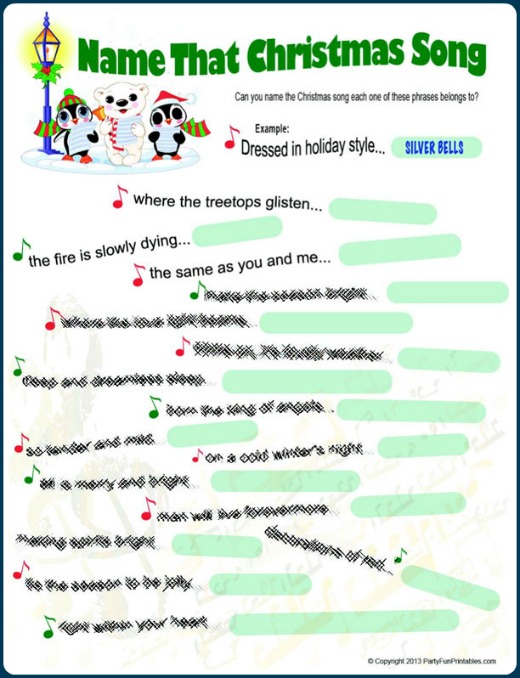 Printable Christmas Song Game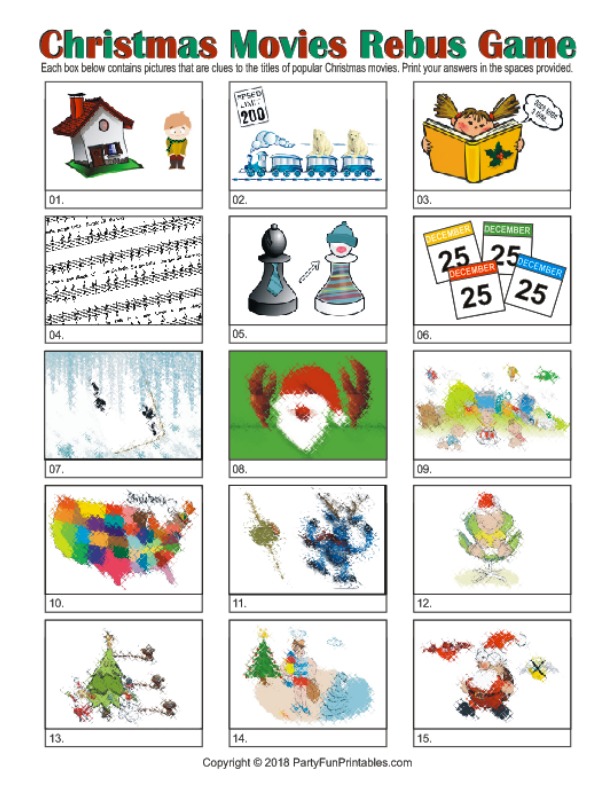 Printable Christmas Movies Rebus Game
Christmas Song Picture Game
Apr 26, 23 04:28 PM

Guess the Princess from an image of something they are associated with like a chameleon for Rapunzel or a pea for Princess Daria. Printable game with answers.

Feb 12, 23 04:19 PM

Add an extra challenge to game day with this Super bowl picture puzzle rebus. Guess the names of 10 players from the Kansas City Chiefs and Philadelphia Eagles.

Feb 12, 23 04:16 PM

Host a Super Bowl party with great food, games and friends. Add our Super Bowl trivia questions and icebreakers, and get everyone's game predictions pre-party.