Christmas Story
by Sherry
(Madison)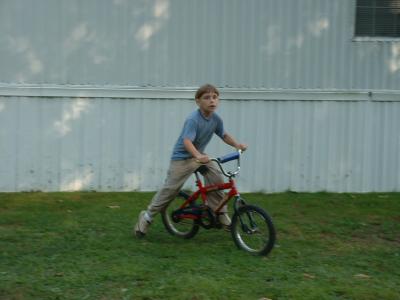 My Grandson Brandon

Well, I have 2 girls and 1 boy. When my girls were small and we would put up a tree with presents under the tree, they would pick holes in them to see what they got. So, I decided to hide the presents, but they would find them. I came up with an idea to put the presents under the tree on Xmas eve and that worked really well.

Now, I do the same with my grand kids. When my grandson was 7 I told him that if he wasn't good he would get a box of rocks. Come Xmas I rang the bell and he came running. He looked under the tree and there was only one present. He was so disapointed. When he opened the gift it was rocks. He started crying and saying i just got rocks. After we got a laugh out of it and I told him where his gifts were he didn't want to even open them.
Return to Family Christmas Traditions and Fun Contest.
May 02, 22 10:18 AM

Need some last minute Mother's Day games and ideas? We've got some here...

Mar 16, 22 01:08 PM

Host your best St. Patrick's Day party ever with these cool party games and activities. Challenge friends to a round of green trivia, write funny limericks, or play a right left leprechaun game.

Feb 12, 22 05:36 PM

A challenging list of multiple choice super bowl trivia questions to add to your trivia, football, or Super Bowl parties. Use them as an icebreaker or play a full out competition.