Christmas Tradition
by Sharon Kaufman
(Lake Elsinore, CA)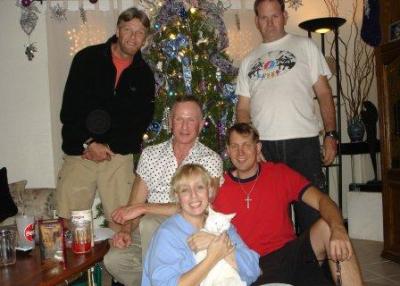 My Friends

I always have my friends over for the holidays. We have a great dinner, and watch movies or play board games.

They are my family and I am truly blessed to know them.

We pick one present to open on Christmas Eve. Then, after breakfast we all take a gift and go around the room.
Return to Family Christmas Traditions and Fun Contest.
Nov 23, 22 03:29 PM

12 days of Christmas legend game based on lyrics used as a secret code to share faith and avoid persecution. Match each gift with its symbolic Christian meaning

Sep 23, 22 04:50 PM

Printable Would You Rather Halloween Game with fun either or icebreaker questions to get your party off to a howling start.

Sep 08, 22 12:25 AM

Printable Halloween pass the gift game poem for 10 players or more. Wrap enough treats and gag prizes to give one per guest or play the game white elephant style.