Clue Murder Mystery Dinner Party
by Chris Tranovich
(Austintown, Ohio USA)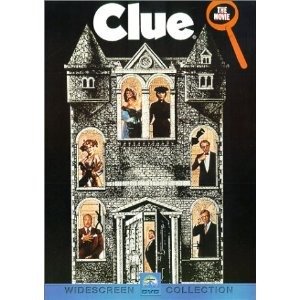 Clue Murder Mystery
I am currently in the process of hosting a "murder mystery" with the game of Clue as the basis. Several reasons.... everyone knows how to play the game, there is no need for plot/motive.... and the role playing aspect doesn't have to be as strong.

Basic Ideas:


Pick your 6 characters (we are gonna have a lot more playing but 1 of the 6 did the crime)


Costume ideas are just gonna be a colored hat and 1 prop item...(ex. pipe for plum)


Guests can choose to share some info or not (they cannot lie)


We also decided to add the time factor into play (we are gonna go with 5:00 6:00 or 7:00)


Choose rooms for each room in the game or rename the areas (it's gonna be an outside bonfire party, so the locations are gonna be barn, garage, pond, etc. etc.)


With each of the characters, they have an envelope with info that they know.... ('I was in the study at 6:00, I saw Col Mustard there and I saw the rope too')... info like that...


As the night progresses there will be several other envelopes which give more of the clues.... (we are doing that part as a role playing - 'meet Mr Green by the porch and say this "I saw you at location with weapon at time.. that way the players non characters can overhear and get more info)
Make sure to be redundant on the 'clues' so players all can get a shot at figuring it out... this way it works as a side game while still allowing everyone to have fun at the party.
The way I came up with the 'info release' and the guilty is I played a game of clue on the computer and recorded it. Then I translated the info over to a script.
There are a few bugs I still have to work out, but that's the basic idea.
Clue Murder Mystery Movie
Clue Murder Mystery Game