Explore the City Scavenger Hunt
by Funn Friends
(Lakewood WA)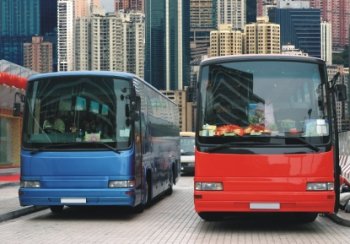 Explore the City
I have had great fun doing many scavenger hunts at partyies and youth events. This list may be too long so copy and paste the ones you like. The underlines can be filled in with stores and places in your area, so have a blast.

You can have the groups find and do activities like a check list, but I've found it much more fun to take pictures and be able to share the laughs and memories for years to come.

If you want to have a winner to the game give points to each activity.

Specify whether or not the list has to be followed in order (in which case you may want to give each team the list in different orders). Also, be sure that each team knows that if they speed, vandalize or break the law in anyway they will be disqualified. And HAVE FUN!!!




Explore the City Scavenger Hunt List


__ points for every piece of jewelery the people in your group are wearing


find a mailbox that is tipped over, has been propped up, or a strange style and take a picture with it


Go to a thrift store and find the most horrid item in the store and pose with it for a picture


Take a picture in every phone booth in the _________ area


Take a picture of a historical location or monument in ________city (can't be a sculpture)


Take an elevator ride, sit on the floor on the way up and stand on one leg on the way down


Take a picture of a person in/on a shopping cart


Go into a pet store and ask if they have any pet supplies for your opossums


Go to a fast food restaurant and see how many people you can fit in a bathroom stall and take a picture


Find a street that has a hard to pronounce name and have each person pick up a piece of garbage and take a picture of the whole team with their litter at the street sign.


Find the most popular name in 2006 (look in a baby name book) then snap a picture of everyone with their hands on their stomachs


Take a picture with as many neon colored objects as possible


Go to the center aisle of a grocery store and have everyone pose for a picture, each holding one item from that aisle


Take a picture of everyone in the group on a slide at ____________ park


Take a picture with the Welcome to the City of ____________ sign


Take a picture of a team member shaking hands with a mannequin


Find an item around town and recycle it in an appropriate bin (can't come from the team)


Every team member cross the monkey bars at __________ park without touching the ground


Take a group picture with a porcelain bathroom fixture (sink, toilet, bathtub) at the hardware store


Take a picture of the team reading newspapers upside down on a park bench


Find a misplaced item and put it in its proper place at the general store


Take a picture with as many fire hydrant as possible (extra points for orange and red)


Have a couple members of your team put on James Bond sunglasses and pose for a picture


Go to health food store and ask who the founder or CEO of the business is (write it down)


Go to a teriyaki place and ask to talk to someone of Japanese decent and find out were they were born


Go to a deli and ask the cost of a serving of hamburger helper


Ask a convenient store attendant where the diet water is


Everyone get samples of the same flavor of ice cream from an ice cream parlor


Make a toast to the city water tower with random cups or bottles


Take a survey, including at least ten people you have never met, asking them if they have ever eaten a bug and record the results


Find the most expensive lawnmower in town


Try on two different shoes and ask how much they cost


What are the city library's children's librarians names (extra points if you don't have to ask)


Everyone hopscotch at the local school or park


How many road entrances does ______________ school or _______________ bank have


How many parking spots are at _______________ high school parking lot (specify which parking lot)


Sing a patriotic song around the flag pole at _________


Have one of your group ask if they can borrow a lollipop


Write down the name of the lead actor of _________ movie at local movie house


What time does the local sweet shop open


How many gas pumps are at the 7-11 or ___________ gas station near _______ street


Do a dance in the produce section of a grocery store and take several pictures or video


Walk all the way to the back of _________ store using a phony accent.


Get a receipt for 50 cents worth of gas.


Go to the cemetery and find the oldest head stone and write down the date


Go into a convenience store and ask for penny candy


Do a Chinese fire drill in a dead end


Knock on one person's door and ask if they have any girl scout cookies and if they do you get _____ points


Find the sign for the lowest gas prices in town and the team with the lowest gets _____ points


Buy a box of mints, time how long it takes the team to eat them and the fastest group gets ___ points.


Buy a package of balloons at the dollar store (must walk in single file while in the store)


Try on a hat, purse, or shoes, and take a picture


Find the most expensive article of clothing at the mall


Go into a store and ask who the president is


The whole group takes a picture with every statue or work of art you see


Go into the store and ask where a phone booth is


Wear dorky glasses and walk from point a to point b without laughing (count the laughs deduct ___ points per laugh)


Do a nice deed for someone


Ride the escalator up and down once


Buy an item for one dollar that has the most parts


Buy the most useless thing from a quarter machine


Offer to sell someone a smile


Price lipstick, Christmas ornaments, bed, toothbrush, hammer


Pass out pennies for free


Play the claw game


Find items listed in a crossword puzzle and price them


Buy a crazy flavor or food choice


Get a makeover at The Bonn or Macy's


Jot down logos or jingles connected to brands at the mall


Get signatures from employees from five different stores


Collect napkins from fast food places


Buy the least expensive candy and split it equality between members


Hopscotch on one patterned floor


Offer to perform a song to a random person


Stand in line and contribute to the person behind you


Find a word picture to apply to scripture


Ask people if they have spiritual beliefs


Find Bibles or other evidence of people walking with the Lord in their daily lives at the mall


Count how many floor tiles are in the ______