Find the Golden Pea Scavenger Hunt
by Emma
(Gloucester, UK)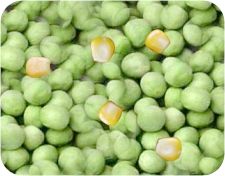 This is a good scavenger hunt which could be used at home for a party or at a school summer fair (or similar).

You scatter dried peas all over the grassed areas you are using (ie school field, back garden) and you scatter approx 10% of dried sweet corn kernels too.

Give each child a cup and the child who has the heaviest offering at the end of the allotted time is the winner.

Golden peas (dried sweet corn kernels) are an instant reward of a sweet or similar.

If using this hunt at a fair you could make a charge of say 10p per person.

Happy Hunting!

PS. Because you are using dried peas and corn kernels it is an environmentally friendly hunt as any not found will be eaten by birds or will decompose into the soil!
Join in and write your own page! It's easy to do. How? Simply click here to return to Your Scavenger Hunt Lists.
May 02, 22 10:18 AM

Need some last minute Mother's Day games and ideas? We've got some here...

Mar 16, 22 01:08 PM

Host your best St. Patrick's Day party ever with these cool party games and activities. Challenge friends to a round of green trivia, write funny limericks, or play a right left leprechaun game.

Feb 12, 22 05:36 PM

A challenging list of multiple choice super bowl trivia questions to add to your trivia, football, or Super Bowl parties. Use them as an icebreaker or play a full out competition.