Find the Golden Pea Scavenger Hunt
by Emma
(Gloucester, UK)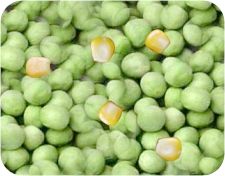 This is a good scavenger hunt which could be used at home for a party or at a school summer fair (or similar).

You scatter dried peas all over the grassed areas you are using (ie school field, back garden) and you scatter approx 10% of dried sweet corn kernels too.

Give each child a cup and the child who has the heaviest offering at the end of the allotted time is the winner.

Golden peas (dried sweet corn kernels) are an instant reward of a sweet or similar.

If using this hunt at a fair you could make a charge of say 10p per person.

Happy Hunting!

PS. Because you are using dried peas and corn kernels it is an environmentally friendly hunt as any not found will be eaten by birds or will decompose into the soil!
Join in and write your own page! It's easy to do. How? Simply click here to return to Your Scavenger Hunt Lists.
Feb 12, 23 04:19 PM

Add an extra challenge to game day with this Super bowl picture puzzle rebus. Guess the names of 10 players from the Kansas City Chiefs and Philadelphia Eagles.

Feb 12, 23 04:16 PM

Host a Super Bowl party with great food, games and friends. Add our Super Bowl trivia questions and icebreakers, and get everyone's game predictions pre-party.

Nov 23, 22 03:29 PM

12 days of Christmas legend game based on lyrics used as a secret code to share faith and avoid persecution. Match each gift with its symbolic Christian meaning