Gift Exchange "Roast"
by Patricia Sheppard
(Los Angeles CA USA)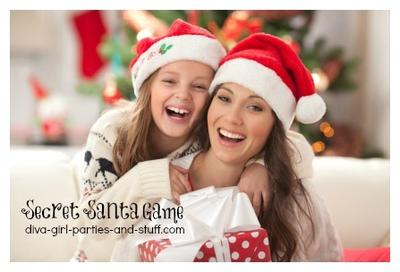 Secret Santa Game with a Twist
Our Christmas family tradition includes this twist to the popular Secret Santa gift exchange game.

Usually we are all together at thanksgiving, so we do a one person Christmas gift exchange draw.

All adults who want to participate agree to one rule. On Christmas day, when it is your time to name your secret family member you should try to be loving, amusing, and yet "roast" your person a little.

One can also deliver a tall tale about the gift, like you went all the way to China to get it, because Walmart was out of it.

We have a month to prepare these little speeches and they are usually very funny. Plus the one person gift exchange is so popular that our children say they cannot wait until they are old enough to participate.

Over 30 More Christmas Gift Exchange Game Ideas>
Return to Family Christmas Traditions and Fun Contest.
Feb 12, 23 04:19 PM

Add an extra challenge to game day with this Super bowl picture puzzle rebus. Guess the names of 10 players from the Kansas City Chiefs and Philadelphia Eagles.

Feb 12, 23 04:16 PM

Host a Super Bowl party with great food, games and friends. Add our Super Bowl trivia questions and icebreakers, and get everyone's game predictions pre-party.

Nov 23, 22 03:29 PM

12 days of Christmas legend game based on lyrics used as a secret code to share faith and avoid persecution. Match each gift with its symbolic Christian meaning