Just for Fun!!! 12 Bday Party!!!
by Gabriella Curran
(Jaffrey NH)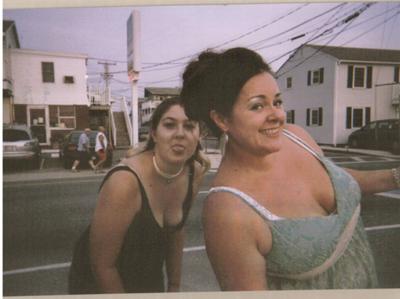 Me and my mom (what we look like now :) I am the 1 that looks younger and not prego (my mom is not fat; shes prego so plz dont make fun of her) thks

I am not very rich but I do have money, and i just wanted to have a fun time. So I invited a couple of close friends to have a bday/slumber party at my grammy's. We had snacks, played fun games, and I scared them telling them it was haunted!!

After I told them the truth. We told ghost stories. And we all had some good times and we all went in my grammy's hot tub!!!! It wasn't anything AMAZING but it was fun and it was good enough for me. And my mom made a homemade pinata.

PLEASE COMMENT AND TELL ME IF YOU HAVE ANY OTHER COOL IDEAS FOR MY 13TH PARTY WHICH IS COMING SOON :) THKS
-GABRIELLA CURRAN FROM JAFFREY, NEW HAMPSHIRE!!!!



Ghost Story Party Game
Join in and write your own page! It's easy to do. How? Simply click here to return to Party Themes.
Join in on Party Chats at Diva Girl Parties and Stuff Facebook.


Jan 22, 18 12:03 PM

A challenging list of multiple choice super bowl trivia questions to add to your trivia, football, or Super Bowl parties. Use them as an icebreaker or play a full out competition.

Jan 19, 18 11:24 AM

Take a trip back in history with this Valentine trivia. Use it at a Valentine party to quiz your guests about cupid, love, kissing and a variety of other things associated with February 14th.

Jan 15, 18 04:30 PM

Challenge your Super Bowl party guests to a Super Bowl trivia with this printable multiple choice quiz. Last updated on Jan 15 2018.