Lakewood Church "On the Hunt"
by Robin Bouie-Perez
(Houston,TX)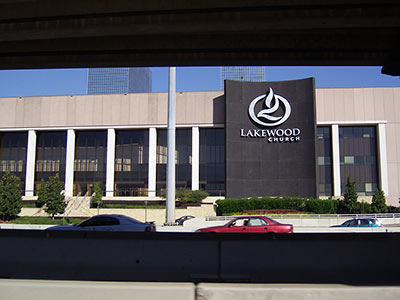 Lakewood Church
Find (1) offering envelope

Get the Full name of (1) Security Officer

Find (1) of the latest church bulletins

Find the "Discover Lakewood" counter and receive the treat inside the clear Lakewood Church Bookstore Bag (only take one!)

Find Circle Drive and count at least 2 cars

Find at least (1) Fish Tank

Find the BIG GOLD GLOBE

Find the WALL of Champions

Find the statue of Pastor JOHN Osteen and Mrs. Doddie Osteen

Find Room "E"

Join in and write your own page! It's easy to do. How? Simply click here to return to Scavenger Hunt Lists.
Sep 23, 22 04:50 PM

Printable Would You Rather Halloween Game with fun either or icebreaker questions to get your party off to a howling start.

Sep 08, 22 12:25 AM

Printable Halloween pass the gift game poem for 10 players or more. Wrap enough treats and gag prizes to give one per guest or play the game white elephant style.

Sep 06, 22 01:38 PM

Printable Halloween picture puzzle game with 12 clues to 2 syllable words associated with All Hallows Eve. Brain stimulating fun for home and school parties.