Lakewood Church "On the Hunt"
by Robin Bouie-Perez
(Houston,TX)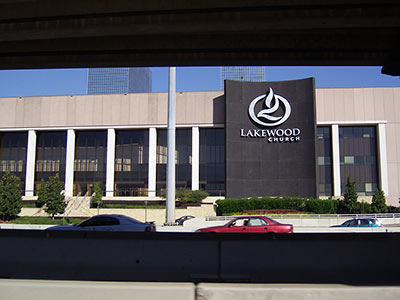 Lakewood Church
Find (1) offering envelope

Get the Full name of (1) Security Officer

Find (1) of the latest church bulletins

Find the "Discover Lakewood" counter and receive the treat inside the clear Lakewood Church Bookstore Bag (only take one!)

Find Circle Drive and count at least 2 cars

Find at least (1) Fish Tank

Find the BIG GOLD GLOBE

Find the WALL of Champions

Find the statue of Pastor JOHN Osteen and Mrs. Doddie Osteen

Find Room "E"

Join in and write your own page! It's easy to do. How? Simply click here to return to Scavenger Hunt Lists.
May 02, 22 10:18 AM

Need some last minute Mother's Day games and ideas? We've got some here...

Mar 16, 22 01:08 PM

Host your best St. Patrick's Day party ever with these cool party games and activities. Challenge friends to a round of green trivia, write funny limericks, or play a right left leprechaun game.

Feb 12, 22 05:36 PM

A challenging list of multiple choice super bowl trivia questions to add to your trivia, football, or Super Bowl parties. Use them as an icebreaker or play a full out competition.