Manitoba Moose Game Scavenger Hunt
Manitoba Moose Game
Scavenger Hunt
by Jeffrey Sutherland
(Winnipeg, Manitoba, Canada)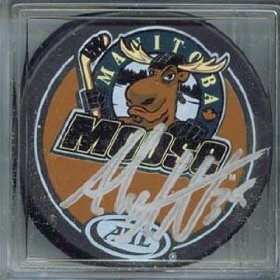 Manitoba Moose Hockey Puck
Read the clues... Follow your dreams.

This scavenger hunt was made specifically for the youth that are attending today's workshops and this evening's Manitoba Moose game (01-29-2010).

1) Ticket / You need me to get into the arena.
2) Sticker / Riddle:
3) Plastic bottle / Recycle the plastic water ________.
4) Smile / (?) When you say cheese, what are you doing?
5) An autograph from each of the booths /
6) Styrofoam cup /
7) A program from the MTS Centre /
8) T_____ paper /
9) New friend /
10) Mick E. Moose Autograph /
11) An item from each of the booths
12) A fact about a booth(s)
13) Name of a moose player
14) Paper clips
15) Pencils


Manitoba Moose Hockey Stuff


This scavenger hunt was created for a specific group, but you can use it as a template to create your own.

I would assume that there is supposed to be a riddle that leads to a sticker. Possibly Jeffrey can clarify what some of the missing clues are after the hunt takes place.





Join in and write your own page! It's easy to do. How? Simply click here to return to Your Scavenger Hunt Lists.
Nov 25, 23 03:52 PM

Printable left right Christmas game based on the story of Scrooge from A Christmas Carol by Charles Dickens. Read the story and pass gifts left and right.

Nov 20, 23 05:55 PM

A crazy Christmas scavenger hunt involves finding unusual Christmas items that have been set up in the hunt area ahead of time. Will your guests spot that Rudolph has a green nose, etc.?

Nov 20, 23 04:58 PM

Over a dozen Christmas scavenger hunts to celebrate the holiday season. Tons of fun Christmas treasure hunt riddles, clues and printable lists.