Model Trivia
Their Lives, Loves, and Careers
This model trivia is perfect for those of you who follow fashion and the the lives and times of the supermodels.
If you've read your share of fashion magazines, you've come across names like Claudia Schiffer, Linda Evangelista, Tyra Banks, and Hiedi Klum.
You'd recognize their faces in an instant, but do you remember what made them famous, who they married and what their real names are. Find out by trying this fun model trivia.
---
Model Trivia Questions
01. What supermodel was in The Billy Joel music video "Up Town Girl"?
a. Claudia Scheiffer
b. Christie Brinkley
c. Christy Turlington
02. The real name of this blonde bombshell who was Playmate of the Year and the Guess Girl in 1993 is Vickie Lynn Hogan. Who is she?
a. Anna Nicole Smith
b. Pamela Anderson
c. Cincy Margolis
03. What beauty was named the "Body" by Sports Illustrated?
a. Heidi Klum
b. Tyra Banks
c. Elle MacPherson
04. Who was the lst face of MTV's "House Of Style"?
a. Daisy Fuentes
b. Linda Evangelista
c. Cindy Crawford
05. What classic beauty is married to longtime rocker David Bowie?
a. Jerry Hall
b. Iman
c. Beverly Johnson
06. What British Model is most compared to "Twiggy"?
a. Devon
b. Amber Valetta
c. Kate Moss
07. What beauty from Brazil has an on again and off again romance with "hollywood heart throb" Leonardo DiCaprio?
a. Adriana Lima
b. Laticia Casta
c. Gisele Bundchen
08. Who made her first million as a model by the age of sixteen and was later linked to country hottie, Keith Urban?
a. Kathy Ireland
b. Karen Mulder
c. Niki Taylor
09. What wild child crowned herself the first "SuperModel"?
a. Naomi Campbell
b. Janice Dickinson
c. Stephanie Seymour
10. What blonde Victoria Secret model married rocker John Mellencamp?
a. Claudia Schiffer
b. Laticia Casta
c. Elaine Erwin
11. Which of these lovely ladies was not a "Bond Girl" in the 007 Movies?
a. Penolope Cruz
b. Jane Seymour
c. Ursula Anress
12. What supermodel at 15 was famous for the tagline in a tv spot for Calvin Klein Jeans... "Nothing Comes Between Me and My Calvin's"?
a. Cheryl Tiegs
b. Mimi Rogers
c. Brooke Shields
13. What model turned actress played "Cat Women" in 1992?
a. Uma Thurman
b. Michelle Pfeiffer
c. Halli Berry
l4. What German-born beauty was engaged to, but never married, magican David Copperfield?
a. Jill Goodacre
b. Claudia Schiffer
c. Jerry Hall
15. Who is married to "The Cars" rocker, Rick Ocasek?
a. Phobee Cates
b. Paulina Porizkova
c. Milla Jovovich
16. What model turned movie star starred in the movie "Ghost"?
a. Demi Moore
b. Nicole Kidman
c. Elizabeth Hurley
17. What model turned music diva records million dollar hits with titles such as "Like A Virgin"?
a. Britney Spears
b. Whitney Houston
c. Madonna
18. The real name of this "Face of the Sixties" model is Lesley Hornby. What is her career name?
a. Twiggy
b. Jean Shrimpton
c. Jerry Hall
19. What Victoria Secret superstar is a former girlfriend of Rock Star Axl Rose?
a. Gisele Bundchen
b. Stephanie Seymour
c. Rachel Hunter
20. What model was stunning in the sexy music video, "Wicked Games", for Chris Isaak?
a. Cindy Crawford
b. Helena Christensen
c. Christy Turlington




---
Model Trivia Answers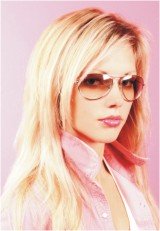 01. b. Christie Brinkley / 02. a. Anna Nicole Smith / 03. c. Elle MacPherson / 04. c. Cindy Crawford / 05. b. Iman / 06. c. Kate Moss / 07. c. Gisele Bundchen / 08. c. Niki Taylor / 09. b. Janice Dickinson / 10. c. Elaine Erwin / 11. a. Penolope Cruz / 12. c. Brooke Shields / 13. b. Michelle Pfeiffer / 14. b. Claudia Schiffer / 15. b. Paulina Porizkova / 16. a. Demi Moore / 17. c. Madonna / 18. a. Twiggy / 19. b. Stephanie Seymour / 20. b. Helena Christensen
Questions and answers for this Model Trivia provided by
Renee from Models Fashion Advice
---
Beauty Trivia
More Party Trivia Categories
---
Jul 25, 23 02:35 PM

Fun and challenging baby animal name game. What baby animal names do these 15 image clues rhyme with? Challenge yourself and your party guests. Free printable game and answers.

Jun 27, 23 02:30 PM

Challenge friends and family with this July 4th songs trivia quiz based on patriotic lyrics. From traditional to modern, there's a song for every generation.

Apr 26, 23 04:28 PM

Guess the Princess from an image of something they are associated with like a chameleon for Rapunzel or a pea for Princess Daria. Printable game with answers.