Neighborhood House Hunt
A Scavenger Hunt with All Kinds
of Creative Possibilities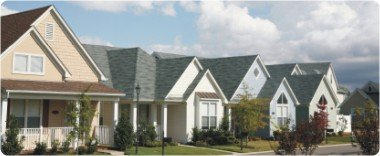 A neighborhood house hunt is a fun way to get acquainted with your own neighborhood, but get a little more adventurous and you could use these same ideas to explore historical neighborhoods, upscale neighborhoods, downtown commercial districts, and more.
Take a walk (or ride) around your neighborhood and find unique things about specific properties. Note the street name and house number. Find things that will be there when your hunt begins (ie. not a dog chasing a squirrel up a tree). Pick things that can be spotted from the sidewalk so there won't be any issues with tresspassing. Every neighborhood is unique, so this is a list you will have to compile for yourself.


Neighborhood House Hunt Examples:
House with a blue birdhouse in a tree on the front yard.
House with a stone frog in garden.
House with one missing shutter.
House with "beware of dog" sign.
House with green front door.
House with an animal suncatcher in the window.
House with a bird door knocker.


List at least ten things to look for. Do not include the street name or house number and do not list the items in the order you found them (mix them up to make the hunt more challenging).

Divide your guests into teams and give each a pencil and a copy of the list. Instruct them to record the number of the house and the street name beside each item as they find it. Encourage them not make it obvious when they find an item or they may tip off their opponents. Give them a time limit.

The winner is the first team back with a completed list or the team with the most correct answers (which ever comes first). Be sure to carefully check the lists before a declaring a winner.

Note:
It is important to announce the search parameters at the start of the hunt (ie. which block[s], how far up and down the streets, whatever you decide). Recording the street name is only necessary if you are conducting your hunt around the block (or several blocks) as opposed to up and down one street.

Be proactive in the area of safety. Be sure that children are supervised by adults, and do not send teams into any locations that might be even remotely dangerous.
Mar 06, 19 02:06 PM

Host your best St Patricks Day party ever with these cool party games and activities.Challenge friends to a round of green trivia, write funny limericks, or play a right left leprechaun game.

Feb 14, 19 01:44 PM

Match the fun fact to the candy in this Valentine fun candy trivia. How did 3 Musketeers get their name? What candy bar really satisfies? Answer key included.

Feb 14, 19 01:43 PM

Add this presidential trivia to an inauguration party, 4th of July event, trivia party, or pub night. The multiple choice questions also make for a fun quiz for teachers to use in the classroom.