Party People Scavenger Hunt
by Jeri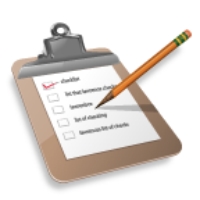 Scavenger Hunt List

For this party people scavenger hunt find people who meet the following criteria. You could also set a limit of one scenario per person.

This will get your guests mingling.


I like vegetables


I'm a Raider's fan


I have more then 2 brothers


My first name starts with J


I was born in the summer time


I am a proud aunt/uncle


I am the eldest sibling


I've traveled out of state


I wear colored contact lenses


I have a child


I am attending college


I am a Libra


I play basketball


I have multiple favorite colors


I have a boyfriend/girlfriend


I was not born in California


I love white chocolate


I watch sports more than anything else on tv
Join in and write your own page! It's easy to do. How? Simply click here to return to Your Scavenger Hunt Requests.
Feb 12, 23 04:19 PM

Add an extra challenge to game day with this Super bowl picture puzzle rebus. Guess the names of 10 players from the Kansas City Chiefs and Philadelphia Eagles.

Feb 12, 23 04:16 PM

Host a Super Bowl party with great food, games and friends. Add our Super Bowl trivia questions and icebreakers, and get everyone's game predictions pre-party.

Nov 23, 22 03:29 PM

12 days of Christmas legend game based on lyrics used as a secret code to share faith and avoid persecution. Match each gift with its symbolic Christian meaning